Since Brown, Goldstein & Levy's inception in 1982, we have focused our attention, talent, and experience on championing the civil and human rights of people no matter their race, gender, national origin, religion, disability, sexual orientation, or gender identity. Our lawyers include civil rights leaders, visionaries, and innovators at the cutting edge of shaping civil rights law and policy. We fight for our clients' rights no matter who the opposition is or how high the stakes are. We are proud that the National Law Journal and Elite Lawyers selected Brown, Goldstein & Levy as the nation's "Civil Rights Law Firm of the Year" for 2018 and that Best Lawyers awarded our civil rights practice its highest ranking.
Our firm has a distinguished civil rights record. In the 1980s, Brown, Goldstein & Levy brought a series of successful voting rights cases that resulted in African-Americans being elected for the first time on the Eastern Shore of Maryland — the birthplace of abolitionists Harriett Tubman and Frederick Douglass. We have won landmark victories in fair housing cases, including the first judgment in the country under the design and construction requirements of the Fair Housing Amendments Act, and a settlement that is providing over $1 billion of housing vouchers, along with mobility counseling, to thousands of Baltimore residents, allowing them to move out of segregated communities to communities of opportunity throughout Central Maryland.
We are national leaders in disability rights. Our lawyers include founding members of the Disability Rights Bar Association and the former leading disability rights attorney in the Department of Justice. For almost four decades, we have represented the nearly 50,000 members of the National Federation of the Blind. Over that decades-long campaign, we have won significant, groundbreaking victories in cases ranging from employment discrimination to website accessibility to prisoner rights. Our efforts have shaped how courts nationwide interpret the Americans with Disabilities Act and changed the daily lives of people with disabilities.
We stand up for those who society has left behind. "No amount of money can give me back the time that I lost." Those are the words of our client James Owens after spending 21 years in prison for a murder he did not commit. Those are the words that drive our lawyers to provide the very best representation for the wrongfully convicted. We have won millions of dollars for exonerees who have had years, sometimes decades, of their lives stolen from them by police misconduct.
Brown, Goldstein & Levy also stands on the forefront of litigating LGBTQ+ rights cases. We have secured important wins for our clients facing a wide range of challenges, from employment and health insurance discrimination to interference with students' exercise of their First Amendment rights. Through our pro bono work, we secured asylum for two gay men from Central America who fled persecution in their home countries.
Our civil rights work extends to every area of the community, from schools to the workplace, from families to the government, from access to healthcare to access to the Internet. Brown, Goldstein & Levy's lawyers bring a demonstrated commitment to this work. They have served at the highest levels of the U.S. Department of Justice's Civil Rights Division, as the general counsel for the American Civil Liberties Union of Maryland, as the chair of the Maryland Commission on Disabilities, and on the boards of FreeState Justice and the Mid-Atlantic Innocence Project.
Representative Cases
Employment
Johnson v. Hooters of America – Won an arbitration award of more than $250,000 on behalf of an African-American former Hooters server who was fired from her job because of Hooters' racially discriminatory image policy.

Whittington v. Somerset County Board of Education – won verdict of over $800,000 and the renaming of a school in honor of the plaintiff, a former superintendent of schools, in an employment discrimination case.

Won more than $4 million in arbitration for a female Chief Technology Officer at a high-tech startup who was paid less than other C-level executives.

Represented certified class of over 570 disabled Social Security Administration workers who claimed that the SSA discriminated against employees with targeted disabilities in affording promotions and other career advancement opportunities, obtaining a settlement that included substantial prospective and monetary relief.
Racial Discrimination
Smith v. Regents of the University of California – Successfully challenged the University of California's continued requirement that students take the racially- and disability-biased SAT or ACT, even when access to the tests and to accommodations has been severely restricted due to the COVID-19 pandemic.

Represented Black Legal Aid attorney who was detained by a deputy sheriff following a court hearing for "lawyering while black," a case that received national attention.
Voting Rights
Enforcing the rights of voters with disabilities across the United States to accessible absentee voting system during the COVID-19 pandemic.

National Federation of the Blind v. Lamone – won groundbreaking decision in the Fourth Circuit establishing the right of blind voters to a private and independent absentee vote. 813 F.3d 494 (4th Cir. 2016)
Disability Rights
Negotiated with College Board to provide blind students with Braille test materials, including tactile graphics, to ensure an equal testing environment during the COVID-19 pandemic.

Brown v. Department of Public Safety & Correctional Services – Represented nine blind inmates in Maryland state prison in a ground-breaking case to enforce their rights under the Americans with Disabilities Act. The plaintiffs received substantial damages in a first-of-its-kind settlement, and the suit brought systemic changes to Maryland's policies with regard to the treatment of blind prisoners. 383 F. Supp. 3d 519 (D. Md. 2019).

Successfully represented a deaf District of Columbia resident who was summoned for grand jury service in Superior Court and not allowed to serve because the court refused to pay for an interpreter.
Wrongful Convictions & Police Misconduct
Estate of Malcolm Bryant v. Baltimore Police Department – Obtained an $8 million settlement for the family of a man who was wrongfully convicted and imprisoned for nearly 18 years for a murder he did not commit as a result of misconduct by a detective and forensic analyst within the Baltimore Police Department. Mr. Bryant was exonerated in 2016 after a court-ordered DNA test proved his innocence (2022).

Obtained $6.5 million for family of unarmed man shot eight times and killed by Baltimore County police officer after his mother called 911 to report that he was intoxicated and suicidal (2021).

Obtained over $13 million from the State of Maryland for five wrongfully convicted men, convincing the Maryland Board of Public Works to make such awards for the first time in 15 years.

Obtained a $9 million settlement on behalf of a man who was wrongfully convicted and imprisoned for 21 years after Baltimore homicide detectives concealed exculpatory evidence.

Obtained a $1.9 million settlement on behalf of the parents of a young man with Down syndrome who was killed by deputy sheriffs who dragged him from a movie theater for the "crime" of wanting to watch a movie a second time without buying a second ticket. BGL's litigation of this case included successfully defeating the officer defendants' Fourth Circuit appeal of the district court's denial of qualified immunity.
Housing Discrimination
Thompson v. HUD – Obtained 4,400 vouchers and mobility counseling, worth over $1 billion, to enable poor Black families to move from public housing and other segregated areas of Baltimore City to communities of opportunity throughout the Baltimore region. Co-lead counsel, together with the Maryland ACLU and another firm, for liability phase of trial; co-lead counsel, together with Maryland ACLU, NAACP Legal Defense Fund, and a different firm, for remedies phase of trial and settlement negotiations.

National Fair Housing Alliance v. Bank of America – Represent the National Fair Housing Alliance and fair housing groups across the country in lawsuit against Bank of America and Safeguard Properties Management, LLC, for maintaining foreclosed-upon homes in white neighborhoods in better condition than those in Black and Latinx neighborhoods.

AngeliCare v. St. Bernard Parish – Obtained $975,000 settlement and changes to local policy in fair housing lawsuit on behalf of the owners of two prospective therapeutic group homes for children after St. Bernard Parish changed its zoning code to exclude group homes from residential zones in order to prevent the homes from opening. As a result of our lawsuit, the DOJ Civil Rights Division filed its own fair housing complaint against St. Bernard Parish, which was consolidated with Brown, Goldstein & Levy's case.
LGBTQ+ Rights
Represent employee in lawsuit against Catholic Relief Services for refusing to provide health benefits to same-sex spouse.

Successfully negotiated settlement with the State of Maryland to require the provision of equal fertility coverage to lesbian state employees.

Successfully represented transgender individuals seeking insurance coverage for gender-confirming health care.
Other
Part of team that successfully blocked Trump administration's "Separate-Billing Rule," which would have required health insurers to issue separate bills—one for general health insurance and the other for insurance for abortion care—in an attempt to impose an unnecessary obstacle to access to abortions. Planned Parenthood of Maryland v. Azar (2020).

Won a $1.5 million settlement from the State of Maryland in a civil rights claim against workers at the Baltimore City Department of Social Services who failed to protect the safety of a boy abused while in foster care.

McIntyre v. Robinson – Appointed by federal court to represent prisoners injured by second-hand tobacco smoke in case that resulted in ban on cigarettes and other tobacco products in Maryland state prisons. 126 F. Supp. 2d 394 (D. Md. 2000).
Awards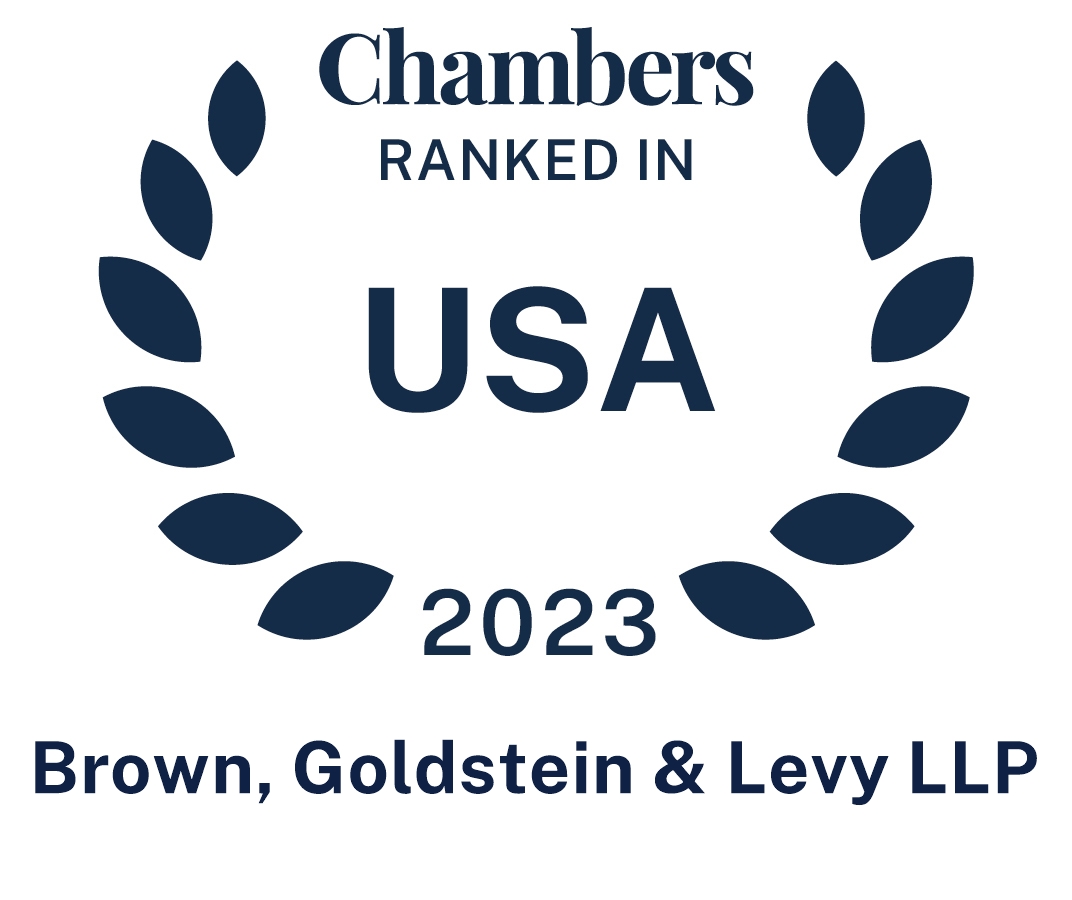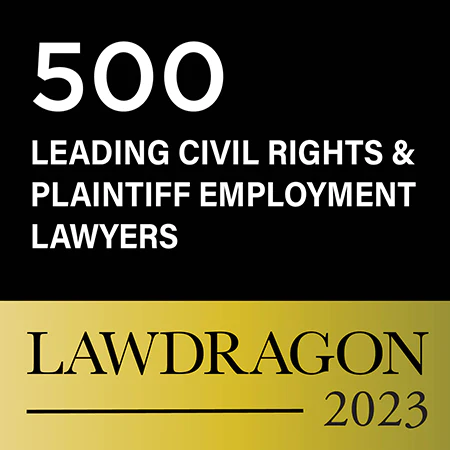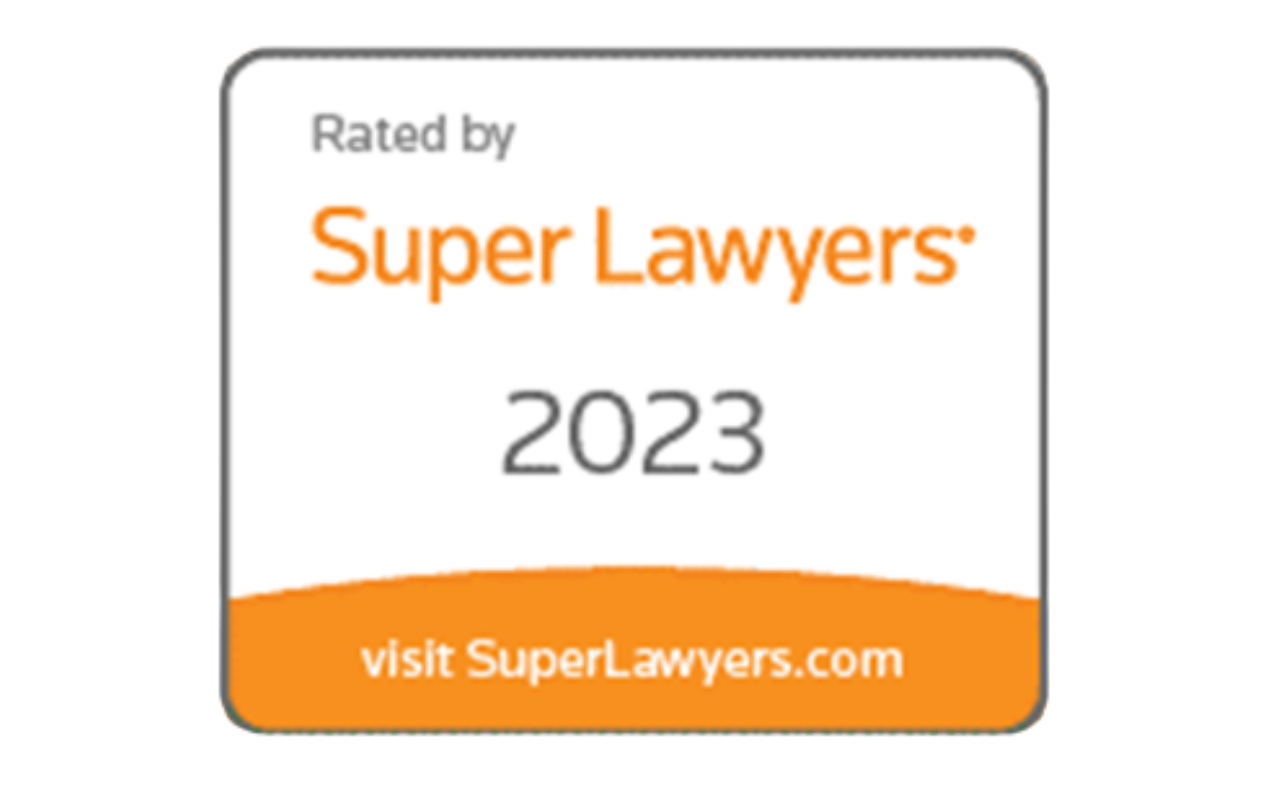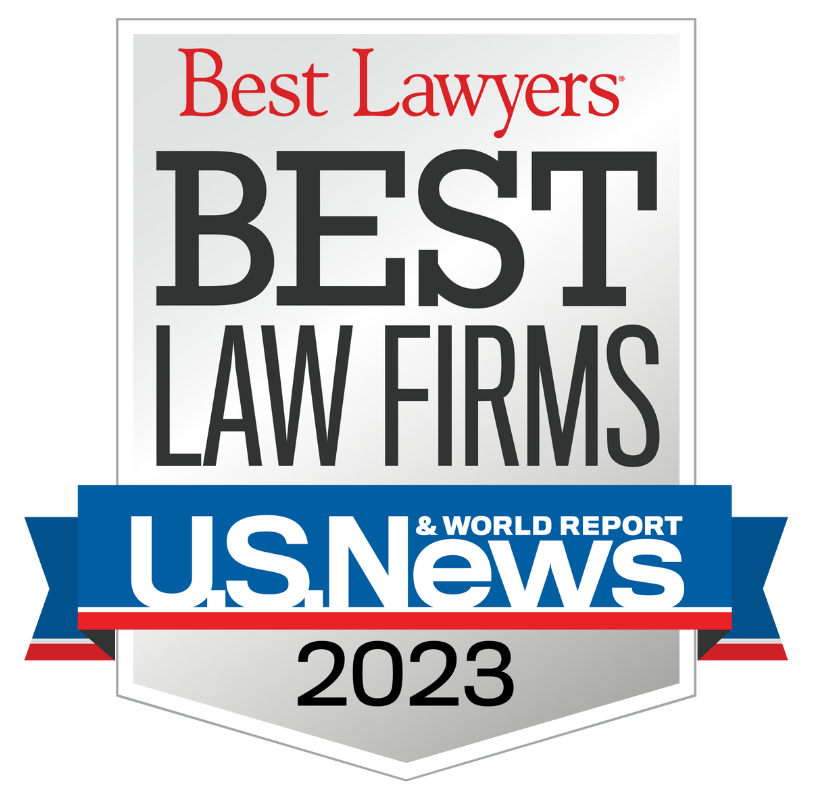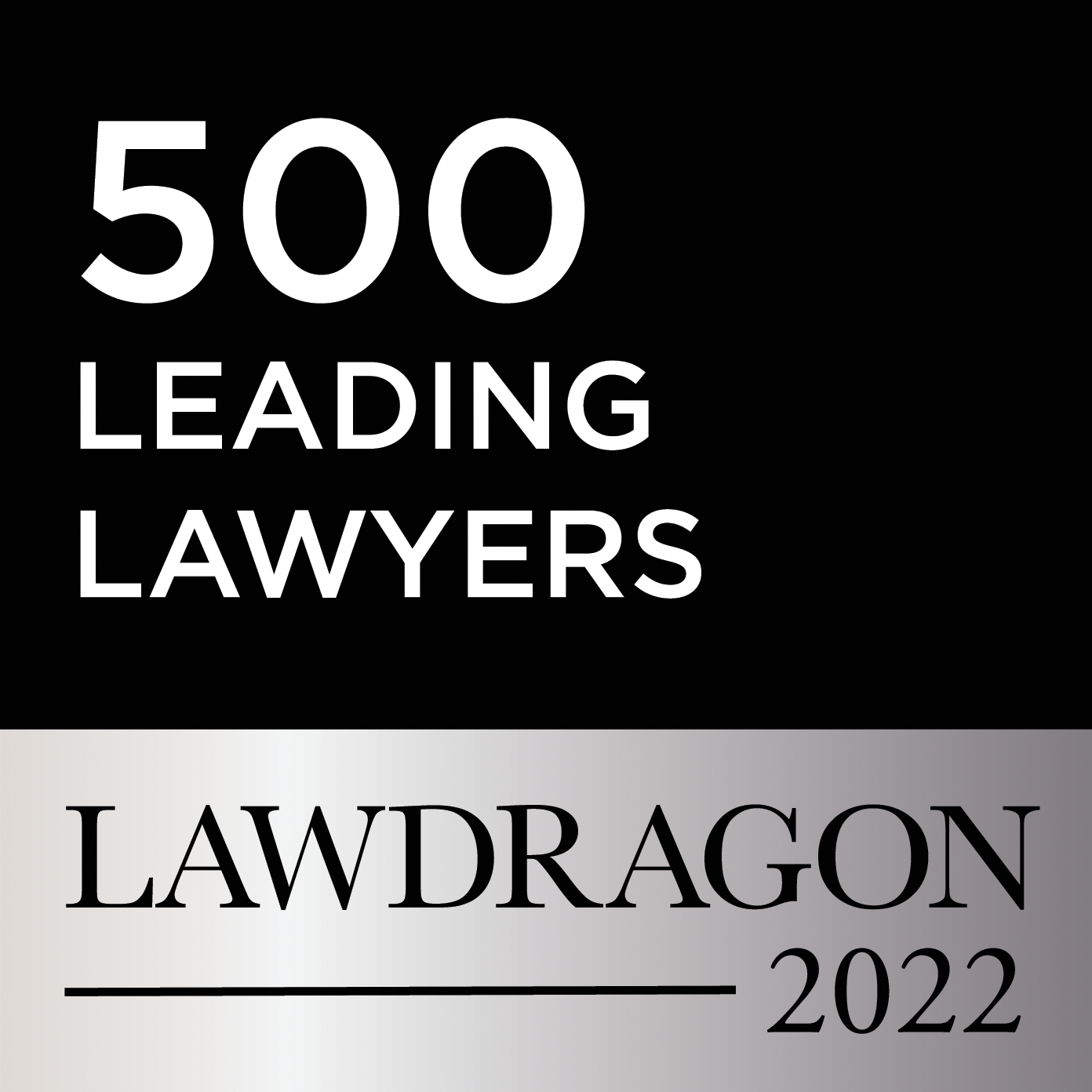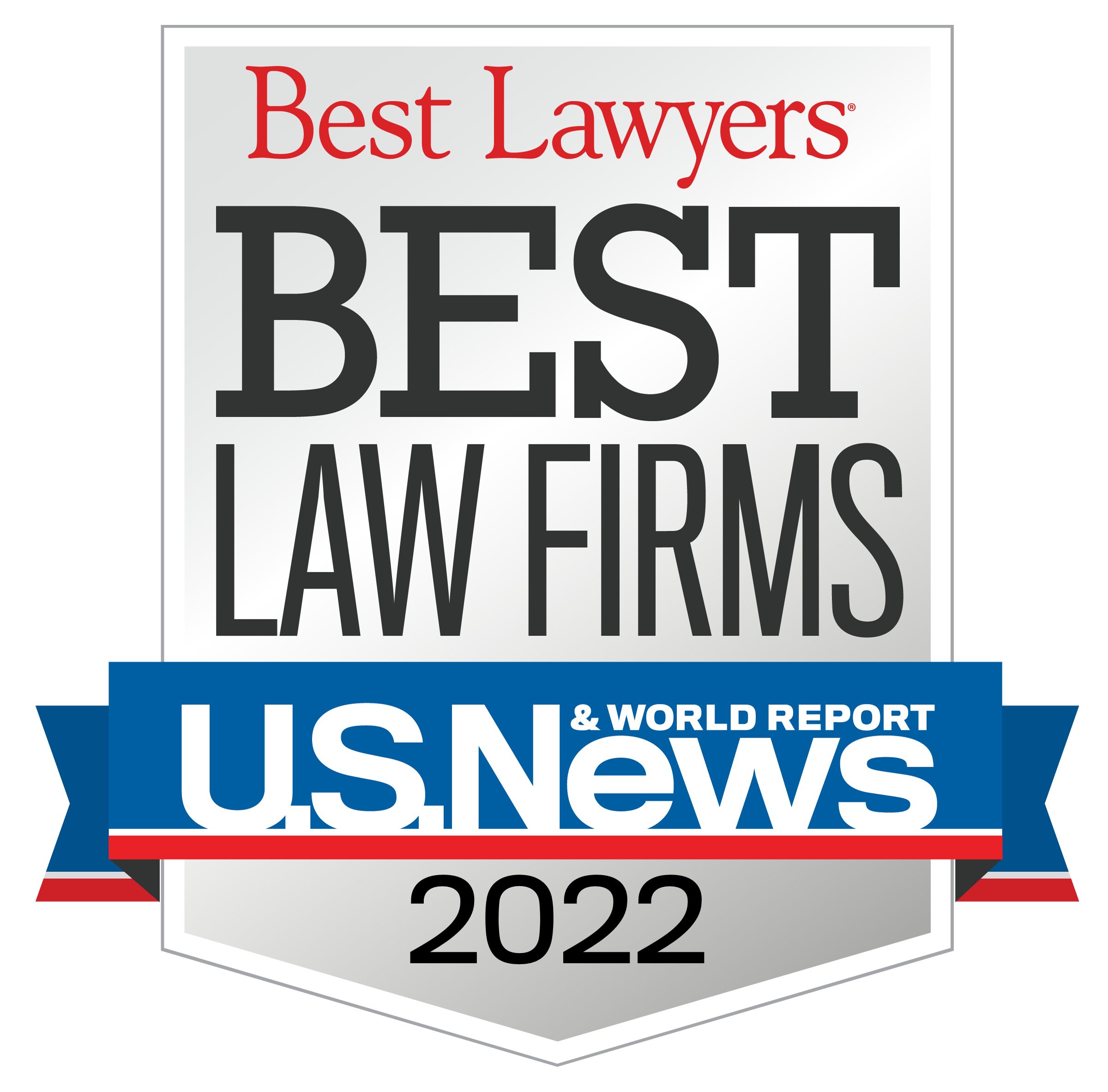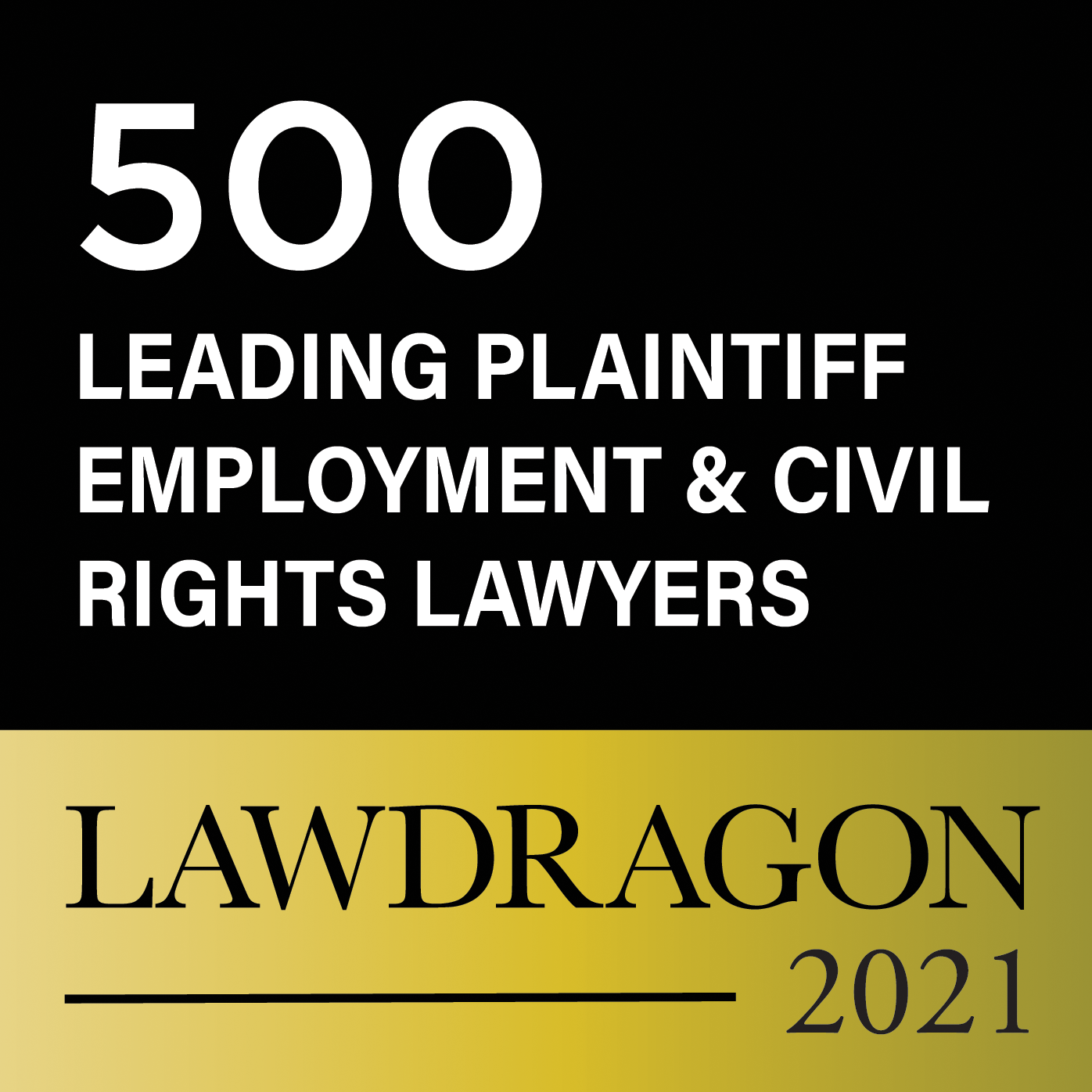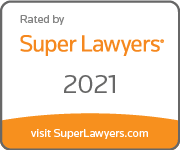 Best Lawyers in America 2022 "Lawyer of the Year" for Civil Rights Law
Tier 1 ranking in Baltimore Civil Rights Law in the "Best Law Firms" list by U.S. News & World Report and Best Lawyers.
Outstanding Achievement Award, Washington Lawyers Committee for Civil Rights and Urban Affairs (2020).
Distinguished Service Award, Council of Parent Advocates and Attorneys (COPAA) (2020)
Civil Rights Law Firm of the Year and finalist for Disability Rights Law Firm of the Year, The National Law Journal Elite Trial Lawyers (2018).
Outstanding Partner award, Public Justice Center (2018).
Award of Excellence, Disability Rights Legal Center and the University of La Verne College of Law (2017).
National Federation of the Blind's Kenneth Jernigan Award, given to someone who has made a significant contribution to the blindness community (2016).
Mosaic Community Services Mosaic's Visionary Award for "faithful and relentless" advocacy on behalf of the civil liberties of individuals with mental illnesses (2015).
Herbert S. Garten Public Citizen Award, Maryland Legal Services Corporation (2014).
Pacesetters Award for the firm's outstanding contribution and service to the Maryland Legal Aid Bureau (2012).
Champion of Justice Award, Legal Aid Bureau (2009)
Outstanding Dedication Award, American Civil Liberties Union of Maryland.
Beatty Memorial Award for significant contributions to women's rights, Women's Law Center
Professional Legal Excellence Award for Advancement of the Rights of the Disadvantaged, Maryland Bar Foundation
Baltimore Neighborhoods, Inc.'s inaugural Dickens Warfield Fair Housing Award for years of support in successfully advancing BNI's fair housing litigation (2012).
American Bar Association's Paul G. Hearne Award for Disability Rights, presented to an individual who has made significant contributions to further the rights, dignity, and access to justice for people with disabilities (2011).
Arc of Baltimore's Stanley S. Herr Advocacy Leadership Award for outstanding advocacy, scholarship, and leadership on behalf of persons with developmental disabilities (2008).
The Arc of Maryland's Bernard A. Gould Award for outstanding leadership and dedication benefiting persons with developmental disabilities and their families (2007).