What is Family Law?
Family law cases such as divorce, alimony, child custody, child support, and child and spousal abuse, are often highly charged and stressful situations. We pride ourselves in working with our clients to best meet their needs.
We approach our family law cases strategically. Every case is different. We listen to our clients and consider their needs. We work closely with our clients to develop the best strategy for handling their family law cases. Our family law attorneys provide practical advice on how best to proceed, while remaining cognizant of the financial impact that each decision might bring.
Some family law matters are suitable for out-of-court settlements. Others require extensive litigation and court intervention. Our goal for our family law cases is to minimize the stress on clients and the devastating impact that a costly family court matter may have. We are experienced advisors, negotiators, and trial attorneys.
Our family law attorneys get results. Whether it be negotiating, drafting, or challenging the validity of prenuptial agreements; representing parents in custody and child support disputes; handling divorces with significant assets at stake, or seeking alimony for a deserving spouse, we advocate for our clients' needs.
Our Experience in Family Law Matters
Our family law attorneys regularly represent clients with complex and highly contested divorce and custody cases. Family law cases in Baltimore County, Howard County, Anne Arundel County, and Baltimore City often involve divorces of couples with high net worth, closely-held businesses, including medical and law practices, and unique and substantial assets, such racehorses, farms, vineyards, art collections, and valuable antiques and memorabilia. We have extensive experience handling child custody cases that involve a parent suffering from mental illness and substance abuse, and children with special needs.
We are skilled family law attorneys in and out of the courtroom. While we have significant trial experience, we recognize the importance of resolving cases out of court. We represent our clients at divorce and custody mediations and utilize other alternative dispute resolutions.
A founding member of The Collaborative Professionals of Baltimore, Dana McKee is trained in Collaborative Law. Collaborative Law is an alternative dispute resolution process dedicated to resolving conflicts in a non-adversarial manner with the assistance of financial and mental health experts. The Collaborative Process is effective for individuals whose relationship will continue after their divorce or custody case, or when confidentiality is important for all involved.
We pride ourselves in the careful and thoughtful drafting of marital settlement agreements, parenting plans, prenuptial agreements, and family court orders. The time and care that our family law attorneys devote to these tasks minimize the risk of future disputes over the terms of the parties' agreement or court order. We do not use a cookie-cutter approach to drafting these important family law documents.
Our family law firm brings a wealth of experience in representing their clients. While Dana has focused her practice on family law since 2002, her prior litigation experience in the areas of securities, banking, real estate/construction, and business/partnership disputes provides her with a unique understanding of these assets in the divorce setting.
Family law is always changing. It also requires knowledge of other areas, such as child development, educational needs, mental health issues, tax law, and retirement assets. Our family law attorneys regularly attend educational programs and trainings to keep abreast of new developments in areas that impact family law cases.
Our services include:
Interstate Custody Disputes
Relocation Child Custody Cases
Separation Agreements
Paternity
Representative Cases
Negotiated and drafted prenuptial agreements for professionals and business people with substantial assets and business interests.

Successfully challenged the validity of prenuptial and post-nuptial agreements.

Represented parents in custody disputes involving children ranging in age from infants to teens.

Located and obtained the return of a child hidden by a parent for more than a year in an interstate custody dispute.

Represented spouses in their divorces from local and national public figures.

Represented individuals in divorces with significant assets at stake (closely-held businesses, professional practices, investments, stock options, etc.).

Represented individuals, who were in or nearing retirement, in divorces contesting the division of marital property and alimony.

Successfully challenged the paternity of children, who were born during the marriage as a result of an affair.

Represented clients at family mediations in contested divorce and child custody matters.

Represented clients in their divorce using the Collaborative Process when the assistance of mental health and financial professionals were helpful and necessary for the successful resolution of complex custody and financial disputes.
Awards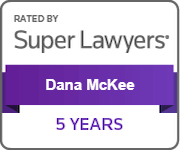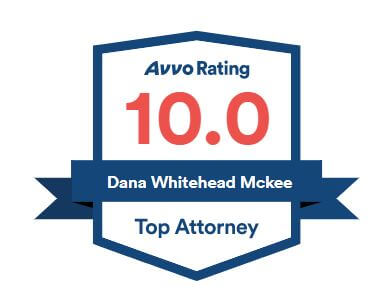 Ranked in Baltimore Family Law in the "Best Law Firms" list by U.S. News & World Report and Best Lawyers.
Since 2013, Dana has been listed annually in Maryland Super Lawyers. She was listed in Top 50 Women Maryland Super Lawyers 2014, 2015, and 2018 and in Top 100 Maryland Super Lawyers 2014 and 2015. Also, since 2014, she has been selected annually by her peers for inclusion in The Best Lawyers in America in the field of Family Law. Brown, Goldstein & Levy has been ranked since 2018 in the "Best Law Firms" list by U.S. News & World Report and Best Lawyers in the area of Family Law.