In Maryland, divorces are either contested or uncontested.  A contested divorce is one in which the parties cannot agree on all of the issues, such as custody, alimony, or the division of marital property.  On the other hand, an uncontested divorce is one in which both parties want to be divorced and agree on all of the issues at stake.  In many uncontested divorce cases, the parties enter into a marital settlement agreement, sometimes referred to as a separation agreement or property settlement agreement.
A marital settlement agreement is a contract between two spouses intended to resolve all issues arising out of their marriage.  Such agreements by themselves do not terminate the contract of marriage – the parties must still pursue a divorce action in court before they are free to remarry.  A marital settlement agreement can, however, be used as evidence to obtain a divorce.  Parties typically request that the court incorporate but not merge the agreement into the Judgment of Absolute Divorce so that it is enforceable as a separate contract.
A marital settlement agreement can be drafted either before or after a divorce case has been initiated in court.  When executed before a divorce filing, the agreement is filed with the Complaint.  Such agreements are typically used to avoid protracted litigation and to minimize the expense of a divorce trial.    These legal documents may address custody and visitation, child support, alimony, retirement benefits, the division of real and personal property, attorney's fees, and more.  In Maryland, a marital settlement agreement that resolves all issues in a divorce can be used as the grounds for a divorce by mutual consent whereby the parties are able to obtain an expedited divorce without the need for a 12-month separation.
At Brown, Goldstein & Levy, we believe that our clients should be informed of their options and the consequences of any decisions they make before entering into a marital settlement agreement.  Accordingly, we discuss the issues that our clients want addressed in their marital settlement agreements, as well as those items that we recommend they incorporate into the contract.  We also discuss the likely outcomes of various issues if they were to be decided by the trial court in a contested case.
Negotiating a Marital Settlement Agreement
The Maryland courts will generally approve marital settlement agreements if the terms are reasonable and the judge is convinced that the agreement was entered into by both parties without fraud or coercion.  While most of the terms in a marital settlement agreement will be non-modifiable, certain terms, including alimony, custody, and child support, may be modifiable in the future.
Because it is an enforceable contract, it can be risky to draft a marital settlement agreement without the assistance of a Maryland attorney skilled in drafting such documents.  Without full knowledge and understanding of your legal rights, it can also be risky to enter into an agreement drafted by your spouse's attorney when you are unrepresented and an attorney has not reviewed the agreement to protect your interests.
The matrimonial attorneys at Brown, Goldstein & Levy have extensive experience in both drafting and reviewing marital settlement agreements.  Our divorce attorneys pride themselves on paying close attention to detail so that our clients do not return to court post-divorce to fight the meaning of contract terms or to address issues that were not resolved in the agreement.
Enforcing a Marital Settlement Agreement
When one party violates the terms of a marital settlement agreement, the other party may sue that party for breach of contract or may move for contempt if the agreement was made a part of the Judgment of Absolute Divorce.  Parties, however, typically include terms in their marital settlement agreement to allow the breaching party to cure his or her breach within a set timeframe before he or she can be brought to court.  Similar to the intent behind drafting a marital settlement agreement, the purpose of such terms is to resolve future issues without court intervention.
Revoking a Marital Settlement Agreement
Unless otherwise agreed, a marital settlement agreement can only be revoked by a second written agreement.  Reconciliation of the parties living together again as husband and wife does not automatically revoke the agreement.
Separation Agreements for Non-Married Couples
 While marital settlement agreements are prepared for married couples intending to divorce, similar agreements can be drafted for non-married couples with children or significant joint assets, such as financial accounts or property, when they want to part ways.  Such agreements are often negotiated, enforced, and revoked using the same methods invoked for marital settlement agreements.  However, a separation agreement pertaining to the division of property executed by a non-married couple is not filed with the court but is instead maintained by the parties as an enforceable contract.  The family law attorneys at Brown, Goldstein & Levy have experience both drafting and reviewing separation agreements for unmarried clients.
Awards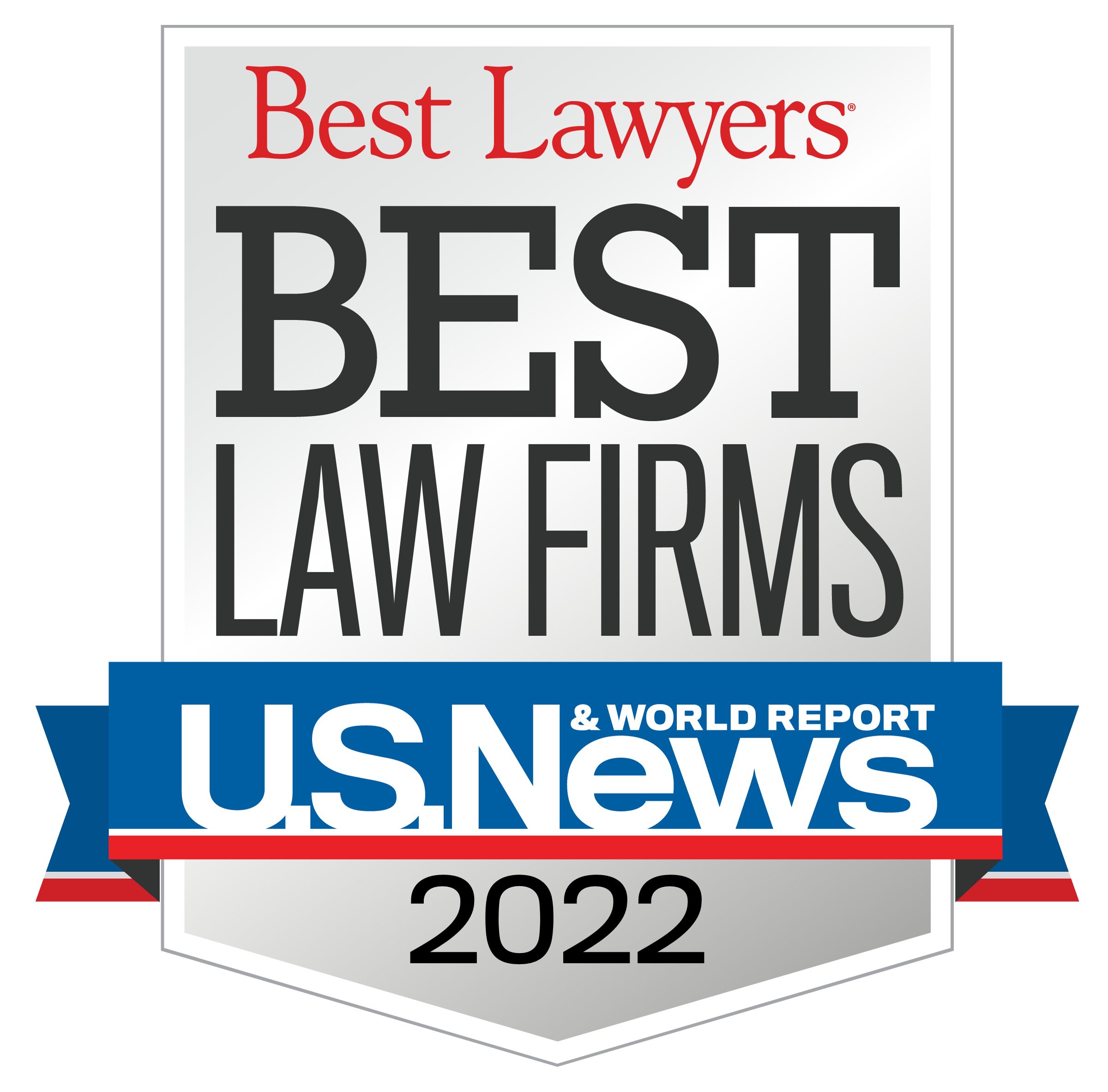 Tier 2 ranking in Baltimore Family Law in the "Best Law Firms" list by U.S. News & World Report and Best Lawyers.