Jamie Strawbridge joined Brown Goldstein & Levy in February 2020. His practice includes cases involving civil rights, disability rights, housing discrimination, and commercial litigation.
Prior to joining the firm, Jamie worked as an associate at Covington & Burling, where he represented clients in a wide variety of civil matters at the trial level and on appeal. Jamie has represented individuals and companies in cases involving discrimination, harassment, police misconduct, contractual disputes, and products liability claims. His appellate experience includes drafting appeals in federal and state court and briefs in opposition to petitions for certiorari before the Supreme Court.
Jamie also has significant experience representing tenants in housing-related cases. He has represented plaintiffs in lawsuits alleging sub-standard living conditions and housing discrimination; defended tenants in eviction proceedings; and fought to preserve individuals' housing-related benefits in administrative actions.
After law school, Jamie clerked for the Honorable Diana Gribbon Motz on the U.S. Court of Appeals for the Fourth Circuit and for the Honorable Catherine C. Blake on the U.S. District Court for the District of Maryland.
In law school, Jamie served as a student attorney in Georgetown's appellate litigation program. In that capacity, he helped represent employees alleging unlawful retaliation and an incarcerated individual seeking to overturn his conviction. Jamie also served as an editor for the Georgetown Law Journal.
Before law school, Jamie worked as an investigative reporter in Washington, D.C. He wrote extensively on topics related to public health, labor and environmental rights, and international trade.
Awards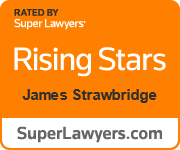 Presentations
National Federation of the Blind Jacobus tenBroek Disability Law Symposium, "Effective Communication in Hospital Settings: Lessons Learned from Bone v. University of North Carolina Health Care System" (March 24, 2023).