January 10, 2022
Baltimore City has agreed to pay $8 million to the family of the late Malcolm Bryant after he served nearly 18 years in prison for a murder he did not commit. Brown, Goldstein & Levy attorneys Chelsea J. Crawford, Anisha Queen, and Joshua Treem, together with our former partner Jean Zachariasiewicz and attorneys from Neufeld, Scheck & Brustin, represented Mr. Bryant's estate in this lawsuit. The settlement was covered by both the Baltimore Sun and Maryland Daily Record.
Mr. Bryant was wrongfully arrested and convicted for a 1998 homicide after the Baltimore Police Department did not disclose exculpatory evidence and destroyed other evidence that would have exonerated Mr. Bryant. Mr. Bryant was exonerated in 2016 after a court-ordered DNA test proved his innocence, but unfortunately passed away less than a year after his release.
"Through 17 years of wrongful incarceration, Mr. Bryant steadfastly maintained his innocence," said attorneys Anisha Queen of Brown, Goldstein & Levy and Amelia Green of Neufeld, Scheck & Brustin. "While no amount can right all that Mr. Bryant and his family lost during those years, this settlement is further vindication of Mr. Bryant's irrefutable innocence and that his wrongful conviction was caused by Baltimore Police Department misconduct," they said.
This settlement is among the largest in Maryland history related to misconduct by Baltimore Police Department officers and adds to Brown, Goldstein & Levy's successes in such cases. In 2020, we obtained nearly $8 million for two men who, combined, spent more than a decade in prison after Baltimore Police Department Gun Trace Task Force officers planted heroin in their car. And in 2018, we obtained $9 million for another man wrongfully convicted of rape and murder, who spent 21 years in prison after Baltimore Police detectives coached a witness to lie and hid evidence of the witness' prior false statements.
Read the full Baltimore Sun article here.
Read the full Maryland Daily Record article here.
---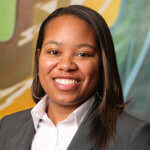 Since joining the firm in January 2019, Anisha Queen has represented clients in a wide array of civil matters, including cases involving disability rights, civil rights, housing discrimination, employment law, Title IX, and contract disputes. Anisha was named to the Maryland Super Lawyers Rising Star lists in 2021 and 2022, an honor reserved for only 2.5 percent of Maryland attorneys each year.
Learn more about Anisha's diverse practice here.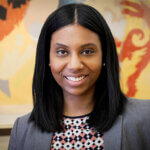 Chelsea J. Crawford joined Brown Goldstein & Levy in September 2015 and has maintained a diverse and active civil rights practice, including substantial work in wrongful conviction, police misconduct, and disability rights cases. She was included on the Best Lawyers in America's Ones to Watch list for 2022 for civil rights law, criminal defense – general practice and litigation – labor and employment. Chelsea has been named to the Super Lawyers Maryland Rising Star list each year since 2018, an honor reserved for only 2.5 percent of Maryland attorneys each year.