October 28, 2021
A team of attorneys from Brown, Goldstein & Levy are proud to represent the Harlem Park Three, a group of Baltimore men wrongfully convicted at age 16 of the 1983 murder of 14-year-old DeWitt Duckett at Harlem Park Junior High School. Alfred Chestnut, Andrew Stewart and Ransom Watkins were exonerated in 2019 after spending 36 years in prison each – more than two-thirds of their lives. At 108 combined years, the Harlem Park Three have collectively served more years than any other wrongful-conviction case in the history of the United States. The three men filed a federal lawsuit in August 2020 against the Baltimore Police Department and three homicide detectives, including retired Detective Donald Kincaid.
In an October 25 article in The New Yorker, journalist Jennifer Gonnerman detailed the case and each man's fight for justice. Mr. Chestnut, Mr. Watkins, and Mr. Stewart were just teenagers at the time of their conviction and sentencing. Their conviction was based on testimony by four teenage witnesses who said that they were pressured by police and detectives to identify them, rather than truthfully identify the one person who committed the crime. Tried as adults, their case's jury deliberations took only three hours, and the three boys were sentenced to life in prison.
The Brown, Goldstein & Levy attorneys representing Mr. Chestnut, Mr. Watkins and Mr. Stewart are Kobie Flowers, Chelsea Crawford, Neel Lalchandani, Andrew Freeman, and Anthony May alongside Nathans & Biddle, LLP attorneys, Larry A. Nathans and Booth M. Ripke. The lawsuit they filed describes misconduct by detectives, including concealing exculpatory evidence and fabricating evidence by threatening young witnesses, and further describes how that misconduct was part of a pattern of unconstitutional practices by the Baltimore Police Department.
This is not the first high-profile wrongful conviction case that Brown, Goldstein & Levy have taken on recently. In 2018, BGL obtained a $9 million settlement for James Owens, a man who wrongly served 21 years after Baltimore homicide detectives concealed exculpatory evidence. In 2020, BGL attorneys obtained an $8 million settlement for two men who were wrongfully imprisoned for a combined 11 years because plainclothes officers of the Baltimore Police Department (some of whom later joined the Gun Trace Task Force) planted heroin in their car. And in October 2021, BGL announced that Baltimore County will pay the family of Eric Sopp $6.5 million for the killing of Mr. Sopp by a Baltimore County police officer.
Find full coverage of the Harlem Park Three case in The New Yorker by clicking here.
ABOUT CHELSEA CRAWFORD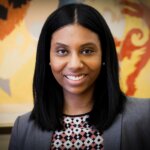 Chelsea Crawford has a growing police misconduct and wrongful conviction practice. She has won several multi-million-dollar lawsuits involving victims of police misconduct across Maryland. A former journalist, Chelsea brings a passion for storytelling to every case. She practices in Maryland state courts and in federal courts nationwide.
ABOUT KOBIE FLOWERS
Kobie Flowers is a trial lawyer with over twenty years of courtroom experience. He has litigated cases in federal and state courts throughout the United States and internationally in the military commissions in Guantanamo Bay. Kobie typically represents high-profile clients in high-stakes criminal investigations, civil ligation, internal investigation or trials.
ABOUT ANDREW FREEMAN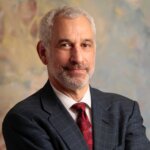 Andy Freeman is known for obtaining justice for his clients. He has won numerous verdicts, judgments and settlements of millions, tens of millions and in one case, over one billion dollars by mastering the relevant law and getting to know his clients, their problems and the evidence in their cases. Other lawyers bring Andy cases that present complicated combinations of law and facts or that require making new law.
ABOUT NEEL LALCHANDANI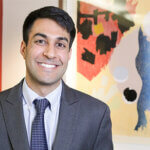 Neel Lalchandani represents individuals, nonprofits, and companies in a diverse array of civil rights and commercial matters. Among other victories for his clients, Neel has helped secure several of the largest payments in Maryland history for victims of police misconduct, including over $10 million in state compensation on behalf of innocent men imprisoned for crimes they did not commit.
ABOUT ANTHONY MAY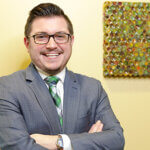 Anthony May has represented clients in a variety of complex litigation matters including assisting employees with disabilities in obtaining accessible technology and accommodations in the workplace, representing individuals who have been wrongfully convicted, commercial litigation disputes, and fighting workplace discrimination based on sexual orientation.