March 29, 2023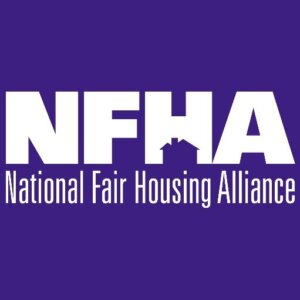 In another step toward justice, a federal court has found that the National Fair Housing Alliance (NFHA) and other fair housing organizations have presented sufficient evidence that Bank of America discriminated based on race in its maintenance and marketing of foreclosed-upon properties for the case to go to a jury. On Friday, March 24, Judge Stephanie A. Gallagher of the U.S. District Court for the District of Maryland resoundingly rejected Bank of America's attempt to have the Fair Housing Act case dismissed. The plaintiffs are represented by a BGL team consisting of Jessie Weber, Andy Freeman, Monica Basche, and Lauren DiMartino, with assistance from paralegal Katherine Garvey and legal assistant LaClaudia Dyson.
NFHA, 19 other fair housing organizations, and two homeowners in Maryland filed the lawsuit in 2018 against Bank of America and its maintenance vendor, Safeguard Properties Management. The lawsuit alleges that for over a decade, across 37 different metropolitan areas, Bank of America and Safeguard failed to maintain and market bank-owned homes in Black and Latino neighborhoods as well as in majority-White neighborhoods. Properties in Black and Latino neighborhoods were three times more likely to have significant maintenance or marketing deficiencies.
Prior to filing the lawsuit, NFHA and its partners investigated the exterior maintenance and marketing of more than 1,400 Bank of America-owned homes in working- and middle-class White, Black, and Latino neighborhoods. The investigation found consistently poor maintenance and marketing practices by Bank of America and Safeguard in communities of color. Bank-owned homes in these areas were significantly more likely to have deficiencies like overgrown grass, broken windows, unsecured doors, unsecured and poorly maintained pools, and accumulated trash.
NFHA is joined in the lawsuit by Wanda Onafuwa of Baltimore and Chevelle Bushnell and her son, Jalen Bushnell, of District Heights, Maryland. Both families' townhomes suffered serious physical damage because neighboring Bank of America-owned homes were unsecured and poorly maintained.
Click here for more background on the case. Click here to read NFHA's 2014 report outlining how financial institutions discriminate in the treatment of foreclosed homes.
Read Judge Gallagher's opinion here.
Founded in 1982, BGL is a law firm based in Baltimore, Maryland, with an office in Washington, DC. The firm is nationally recognized in a wide variety of practice areas, including complex civil and commercial litigation, civil rights, health care, family law, and criminal defense. Above all else, Brown, Goldstein & Levy is a client-centered law firm and has decades of experience bringing passionate, effective advocacy to your fight for justice.
PLEASE FIND MEDIA COVERAGE OF THE CASE BELOW
Federal Judge Allows Fair Housing Act Violation to Proceed Against Bank of America | Law.com (March 30, 2023)
Bank of America Fails to Dodge Housing Maintenance Bias Suit | Bloomberg Law (March 27, 2023)