April 6, 2022
On Thursday, March 31, 2022, Andrew D. Levy, Lauren A. DiMartino, and Anthony J. May, attorneys at Brown, Goldstein & Levy, submitted an amicus brief to the Supreme Court in Kennedy v. Bremerton School District on behalf of Bremerton community members in support of the District.
The case centers on a former high school football coach whom the District placed on administrative leave after he refused to cease a group-led prayer with the football team at the 50-yard line, under the stadium lights, following every Friday night football game. After repeated refusals to end his public prayer, the District was left with no choice but to enforce the school board's policy and suspend the coach to avoid violating the First Amendment and appearing as if the District condoned his public displays of religion. Kennedy filed suit, claiming that his prayer was private. The courts, however, disagreed, ruling that the District's actions were justified and ordering Kennedy to cease his public prayer. Kennedy has since taken his case to the Supreme Court, where decades of precedent disallowing public-school led prayer now hang in the balance.
The amicus brief, written principally by Lauren and Anthony with guidance from Andy, tells the story of a diverse group of Bremerton community members whose own freedom of religion is at stake. These brave community members include a football player whom Kennedy coached and seven other parents, educators, community leaders, and taxpayers, all of whom support the District's actions. They tell their powerful stories about how the coach's prayer adversely affected their own rights and created divisiveness in their otherwise unified community. Amici explained that the football players never had a choice of whether to join the coach in prayer, and that they did as they were told "so there would be no objection to [them] playing football." Amici believe that the school district did the right thing to "look after their students," and decided to share their perspectives to the Court—despite the considerable risk of harassment for doing so—to help it understand how the coach's purported First Amendment rights stripped them of their own. The United States Supreme Court will hear arguments for this case on April 25, 2022.
Please find additional media coverage here:
ABOUT LAUREN DIMARTINO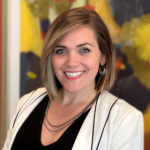 Lauren DiMartino joined Brown Goldstein & Levy to represent clients across various areas of civil rights law, including fair housing, education and disability rights, police misconduct, and workplace discrimination. Her practice also includes appeals, commercial litigation, and criminal defense. Prior to joining BGL, Lauren was in Nashville clerking for Judge Martha Craig Daughtry on the Sixth Circuit Court of Appeals. She was previously the Legal Fellow at the University of Colorado School of Law's Byron White Center for the Study of American Constitutional Law where she researched the potential for new civil rights legislation, analyzed trends in national injunctions, and helped develop new initiatives around voting and civic engagement.
ABOUT ANTHONY MAY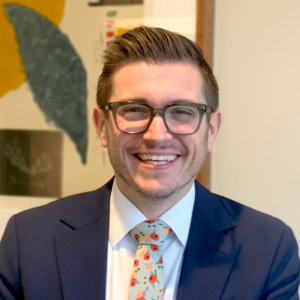 Anthony J. May has represented clients in a variety of complex litigation matters including assisting employees with disabilities in obtaining accessible technology and accommodations in the workplace, representing individuals who have been wrongfully convicted, commercial litigation disputes, and fighting workplace discrimination based on sexual orientation. Anthony May was designated a Maryland Rising Star in the "Civil Litigation: Plaintiff" category by Super Lawyers by Super Lawyers, and was named to the 2022 Best Lawyers in America: Ones to Watch list for appellate practice, civil rights law, and commercial litigation. He also received the Daily Record's 2020 Generation J.D. Award, which acknowledges up-and-coming attorneys across Maryland. Additionally, Anthony received the Maryland Volunteer Lawyers Service' (MLVS) 2019 Young Lawyer of the Year award. He is president of the MLVS Community Action Network Leadership Committee, a board member, Francis D. Murnaghan, Jr. Appellate Advocacy Fellowship, and a member LGBTQ Maryland Bar Association and the National Association of Criminal Defense Lawyers. Anthony is also an adjunct professor at his alma mater, the University of Maryland Francis King Carey School of Law.