July 14, 2022
A team of Brown, Goldstein & Levy attorneys has achieved a favorable settlement on behalf of blind patients of UNC Health Care System ("UNC Health") denied access to critical health care information in accessible formats, along with the National Federation of the Blind and Disability Rights North Carolina. The individual plaintiffs, Timothy Miles and John Bone, repeatedly requested large print or Braille formats of health care documents – such as patient history forms, after-visit summaries, and billing information – yet continued to receive them in standard print. Under the settlement, UNC Health will pay $125,000 in damages and admit to violating federal disability rights laws. Litigation now continues to determine the policy changes UNC Health will be required to implement to ensure future compliance with federal disability rights laws requiring healthcare providers like UNC Health to communicate as effectively with blind patients as it does with patients without disabilities.
Mr. Miles and Mr. Bone are represented by Jessie Weber and Jamie Strawbridge of BGL, alongside attorneys from Disability Rights North Carolina. This month's settlement follows a magistrate judge recommendation that UNC Health be held liable for violating federal disability rights law because of its failure to provide equitable communication to its blind patients. The court previously denied UNC Health's motion to dismiss and motion for judgment.
Alongside Weber and Strawbridge, paralegal Angela Lima and legal assistant LaClaudia Dyson worked behind the scenes to ensure the case ran smoothly.
PLEASE FIND NEWS COVERAGE BELOW:
ABOUT JESSIE WEBER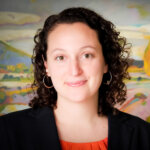 Jessie Weber enjoys helping clients navigate a diverse range of difficult legal issues, with a focus on civil rights, including disability and LGBTQ rights, employment law, including wage and hour cases, and appellate litigation. Jessie's successes include obtaining a $1.25 million settlement for a class of Baltimore City school bus drivers and attendants wrongly denied their full pay, securing an injunction requiring the Maryland Board of Elections to make absentee voting accessible to voters with print disabilities, and winning an arbitration award of more than $250,000 on behalf of an African American former Hooters server who was fired from her job because of Hooters' racially discriminatory image policy.
ABOUT JAMIE STRAWBRIDGE
Jamie Strawbridge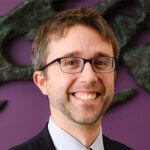 joined Brown Goldstein & Levy in February 2020. His practice includes cases involving civil rights, disability rights, housing discrimination, and commercial litigation. Prior to joining the firm, Jamie worked as an associate at Covington & Burling, where he represented clients in a wide variety of civil matters at the trial level and on appeal. Jamie has represented individuals and companies in cases involving discrimination, harassment, police misconduct, contractual disputes, and product liability claims. His appellate experience includes drafting appeals in federal and state courts and briefs in opposition to petitions for certiorari before the Supreme Court.