March 13, 2023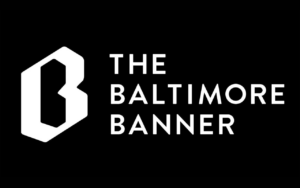 Neel Lalchandani, who has secured over $15 million in state compensation on behalf of wrongfully convicted individuals, recently spoke to The Baltimore Banner about Demetrius Smith, an exoneree who has been denied compensation and benefits in Maryland despite being wrongfully convicted of first-degree murder.
In 2022, an administrative law judge held Mr. Smith is eligible for compensation and benefits, but he is not entitled to them, contending that although Mr. Smith was confined for murder, he was also serving his lawful concurrent sentence for first-degree assault. The Maryland Circuit Court recently upheld this decision, leading Mr. Smith's attorney to file an appeal to the Appellate Court of Maryland.
Neel is an authority on the Walter Lomax Act, recently passed Maryland legislation that sets a standard compensation formula for state exonerees. Between 2021 and 2022, he represented several clients who each received significant state compensation amounts under the bill, including exoneree Kirk Bloodsworth, the first Maryland exoneree to receive additional compensation as a result of the bill, as well as several other clients, including Bernard Webster and Leslie Vass. The compensation formula outlined in the law multiplies Maryland's average median income by the total number of days an individual spent in prison.
As Neel explained to The Banner, there are going to be novel legal issues that come up whenever a new law takes effect. Neel said he believes that the law – which is supposed to help alleviate the consequences of a wrongful conviction – should be interpreted in a way that's favorable to people if there's a close legal question, as opposed to the courts adopting "hyper technical readings that would prevent exonerees from accessing life-altering benefits."
"There's so much of a wrongful conviction that can't be remedied," Neel continued. "But for the parts of the wrongful conviction that can be remedied, the hope is that the state and this law can at least do that small part in helping the exoneree move forward."
Read The Baltimore Banner article here.
MORE ABOUT NEEL LALCHANDANI
Neel Lalchandani represents individuals, nonprofits, and companies in a diverse array of civil rights and commercial matters. Among other victories for his clients, Neel has helped secure several of the largest payments in Maryland history for victims of police misconduct. He is also on the legal team currently representing the Harlem Park Three, three men who each served 36 years in prison for a murder they did not commit after homicide detectives coerced false testimony.
Founded in 1982, Brown, Goldstein & Levy is a 20-lawyer law firm based in Baltimore, Maryland, with an office in Washington, DC. The firm is nationally recognized in a wide variety of practice areas, including complex civil and commercial litigation, civil rights, health care, family law, and criminal defense. Above all else, Brown, Goldstein & Levy is a client-centered law firm and has decades of experience bringing passionate, effective advocacy to your fight for justice.