September 27, 2023

For the fourth consecutive year, Kevin Docherty has been honored by The Best Lawyers in America. For the 2023-2024 edition of Best Lawyers, Kevin was recognized for his work in commercial litigation and personal injury litigation.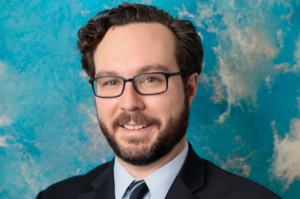 Kevin maintains a diverse practice representing individuals in civil rights litigation, employment disputes, and personal injury matters. He also counsels and represents businesses and businesspeople in ownership disputes, breach of contract actions, and other commercial litigation. In addition to his civil practice, Kevin represents individuals in federal and state criminal prosecutions and investigations.
Kevin has tried cases to verdict in state and federal court and has represented clients in contested hearings before administrative agencies. In May, Kevin was part of the team of BGL attorneys who obtained a jury verdict on behalf of blind students attending Los Angeles City College for violations of the Americans with Disabilities Act.
Kevin has also argued before the United States Court of Appeals for the Fourth Circuit and the United States Court of Appeals for the District of Columbia Circuit.
Learn more about Kevin and his practice here.
Sixteen Brown, Goldstein & Levy lawyers were recognized across the full edition of Best Lawyers this year on the Best Lawyers in America and Best Lawyers: Ones to Watch lists, with two highlighted on the Lawyers of the Year list. Click here for a full list of recognized attorneys.
Best Lawyers is widely regarded—by both the profession and the public—as the nation's most credible measure of legal integrity and distinction. Recognition by Best Lawyers symbolizes excellence in practice. Inclusion in Best Lawyers is based on a peer-review survey of more than 8.2 million confidential evaluations by lawyers recognized as the best in their fields.
Founded in 1982, Brown, Goldstein & Levy is a law firm based in Baltimore, Maryland, with an office in Washington, D.C. The firm is nationally recognized in a wide variety of practice areas, including complex civil and commercial litigation, civil rights, health care, family law, and criminal defense. Above all else, Brown, Goldstein & Levy is a client-centered law firm that brings decades of experience and passionate, effective advocacy to your fight for justice.