May 17, 2022
Jessie Weber and Sharon Krevor-Weisbaum recently attended Disability Rights Maryland's (DRM) 2022 Breaking Barriers Awards Gala, which celebrates individuals and organizations working hard to advance the rights of Marylanders with disabilities. Jessie currently serves as a member of the DRM Board of Directors. The 2022 honorees included Congressman Jamie Raskin of Maryland's Eighth Congressional District and Dr. Harolyn Belcher, Vice President and Chief Diversity Officer for Kennedy Krieger Institute.
Brown, Goldstein & Levy was also proud to sponsor the 2022 Breaking Barriers Gala. BGL's financial support will help expand DRM's capacity to provide critical legal assistance to vulnerable individuals free of charge, enabling Marylanders with disabilities – regardless of income, age, or race – to live full, independent lives.
DRM, Maryland's designated Protection and Advocacy agency for people with disabilities, creates an integrated and just society by advancing the legal rights of people with disabilities. Its scope of work reflects the disability community's advocacy priorities and strategic efforts to maximize its impact within resource limits.
Brown, Goldstein & Levy is a national leader in breaking down these barriers and fighting in court for the rights of people with disabilities. For decades, our attorneys have worked to ensure that programs and services offered by private companies and government alike are fully accessible to individuals with disabilities – as required by the Americans with Disabilities Act and other federal and state laws. We take immense pride in our high-profile, high-impact disability rights cases, which our experienced attorneys litigate in trial and appellate courts across the country. We also take immense pride in our representation of people with disabilities and their families.
ABOUT JESSIE WEBER
Jessie Weber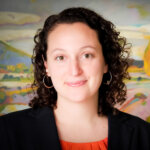 enjoys helping clients navigate a diverse range of difficult legal issues, with a focus on civil rights, including disability and LGBTQ rights, employment law (including wage and hour cases), and appellate litigation. She is known for her groundbreaking work in obtaining equal access for individuals with disabilities to voting, websites, and government information and services. Jessie is well versed in both complex litigation and negotiations and enjoys using a range of tools to obtain justice for her clients.
ABOUT SHARON KREVOR-WEISBAUM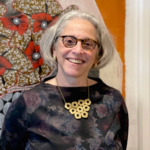 Sharon Krevor-Weisbaum takes great pride in her role as Managing Partner of Brown, Goldstein & Levy while continuing her active practice on behalf of a varied client base. She remains a passionate and forceful advocate for individuals with disabilities and their families who confront barriers in education, high-stakes testing, employment, housing, and accessing state and federal services and supports.