March 27, 2023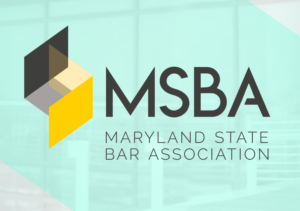 Brown, Goldstein & Levy partner Chelsea Crawford and attorney Neel Lalchandani attended the Maryland State Bar Association's Anatomy of a Trial: A Trial Skills Bootcamp event on Thursday, March 23. Hosted at the United States District Court in Greenbelt, Maryland, the bootcamp event featured an all-star lineup of nationally recognized trial lawyers and judges.
Chelsea and Neel attended lectures and panel discussions on the important aspects of trial advocacy. The event used the historic "Rosenberg Spy Case" as a springboard for a discussion on the most effective trial skills.
About Chelsea Crawford
Chelsea Jones Crawford joined BGL in September 2015 and has a growing, diverse civil practice, including wrongful conviction, police misconduct, personal injury cases. At BGL, Chelsea has worked on some of the largest wrongful conviction and police misconduct cases in the State of Maryland. In 2021, she obtained a $6.5 million settlement on behalf of the family of Eric Sopp, an unarmed man in distress who was shot and killed by a Baltimore County police officer. It was one of the largest settlements in State and County history.
About Neel Lalchandani
Neel Lalchandani represents individuals, nonprofits, and companies in a diverse array of civil rights and commercial matters. Among other victories for his clients, Neel has helped secure several of the largest payments in Maryland history for victims of police misconduct, including over $15 million in state compensation on behalf of innocent men imprisoned for crimes they did not commit. Neel, a recent appointee to the Mid-Atlantic Innocence Project's Board of Directors, is an adjunct faculty member at Georgetown University teaching a seminar on wrongful conviction and has participated in training panels to teach the legal community about the Walter Lomax Act.