July 22, 2022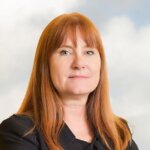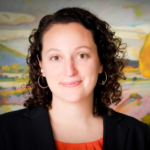 In another win for disability rights, Jessie Weber and Eve Hill of Brown, Goldstein & Levy, along with co-counsel at Manning Law, APC, have resolved the long-running website and mobile app accessibility case brought by Guillermo Robles, a blind man from Los Angeles, against Domino's Pizza.
BGL first became involved in this case on behalf of the National Federation of the Blind (NFB) and other disability rights groups as amici when the case was before the Ninth Circuit, following dismissal by the district court. The Ninth Circuit reversed the district court, holding that the ADA requires businesses like Domino's to make their website and mobile apps accessible to blind customers. After the case was remanded to the district court for further proceedings, BGL, with support from the NFB, stepped in to co-counsel the case on behalf of Mr. Robles.
BGL was proud to achieve another victory for Mr. Robles in the district court: a June 2021 ruling holding that Domino's had violated the ADA and California law by failing to make its website accessible and ordering Domino's to bring its website into compliance with the Web Content Accessibility Guidelines (WCAG) 2.0 and pay Mr. Robles $4,000 in damages. The court also rejected Domino's renewed efforts to throw out the case and set Mr. Robles's mobile app claims for trial.
We are now pleased to report that the parties have resolved this matter. Domino's has confirmed its commitment to maintaining the accessibility of its website and mobile applications to individuals with disabilities through compliance with WCAG 2.0 A and AA and by utilizing policies, procedures, and internal training to ensure their long-term accessibility, as set forth in its accessibility policy, available at https://www.dominos.com/en/#!/content/accessibility-policy/.
Read more about the case here.
LEARN MORE ABOUT JESSIE WEBER
Jessie Weber enjoys helping clients navigate a diverse range of difficult legal issues, with a focus on civil rights, including disability and LGBTQ rights, employment law (including wage and hour cases), and appellate litigation. She is known for her groundbreaking work in obtaining equal access for individuals with disabilities to voting, websites, and government information and services. Jessie is well versed in both complex litigation and negotiations and enjoys using a range of tools to obtain justice for her clients.
LEARN MORE ABOUT EVE HILL
Partner Eve Hill's record of dedication to a wide range of civil rights cases has earned her recognition as one of the country's leading disability rights attorneys. Her practice is dedicated to high-impact litigation on behalf of individuals with disabilities, and individuals, organizations, and agencies alike frequently tap into her wealth of knowledge to advocate on their behalf. Eve also co-leads Inclusivity, BGL's Strategic Consulting Group that works to help public and private sector organizations and industry groups navigate the rapidly changing landscape of disability and civil rights. Prior to joining BGL, Eve served as Deputy Assistant Attorney General of the U.S. Department of Justice for six years.