April 5, 2023
By Sharon Krevor-Weisbaum & Jamie Strawbridge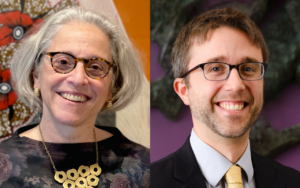 In a unanimous March 21 decision, the Supreme Court held that individuals seeking only compensatory damages under the Americans with Disabilities Act ("ADA") do not need to first exhaust administrative procedures under a separate statute, the Individuals with Disabilities Education Act ("IDEA"), before filing suit under the ADA. The IDEA exhaustion requirement does not apply if the ADA lawsuit seeks only compensatory damages, the Supreme Court held, because that form of relief is not available under IDEA.
The case, Perez v. Sturgis Public Schools, centered on Miguel Luna Perez, a deaf individual who, while a student in the Sturgis Public School District, was assigned aides who were either unqualified or repeatedly absent. Mr. Perez and his parents believed he was progressing academically—they had no reason to think otherwise—but months before graduation, the school informed the family it would not award Mr. Perez a diploma. In response, Mr. Perez filed a complaint with the Michigan Department of Education, alleging his school had violated IDEA by failing to provide him a free appropriate public education ("FAPE"). Mr. Perez also alleged the school had violated the ADA. The parties then settled the case before the IDEA administrative procedures had run their course.
Next, Mr. Perez filed suit in federal court, alleging that Sturgis Public School District had violated the ADA and seeking compensatory damages—a remedy not available under IDEA. The district court and Sixth Circuit concluded the prior settlement barred Mr. Perez from bringing an ADA case, but the Supreme Court disagreed. It reasoned that IDEA's exhaustion requirement—the requirement to go through various IDEA administrative procedures before filing a lawsuit in court—only applies to lawsuits seeking relief that also is available under IDEA. Because Mr. Perez's ADA lawsuit sought only compensatory damages, the Supreme Court explained, he did not need to exhaust IDEA's administrative procedures in order to litigate his ADA claim. At the same time, the Court cautioned that "a plaintiff who files an ADA action seeking both damages and the sort of equitable relief IDEA provides may find his request for equitable relief barred or deferred if he has yet to exhaust" IDEA's administrative procedures.
"This decision is a positive and important step forward," said Sharon Krevor-Weisbaum, managing partner of Brown, Goldstein & Levy. "The Supreme Court rightly has recognized that settlement of an IDEA claim against a school should not bar parents and children with disabilities from filing suit in federal court and seeking to recover damages under the ADA."
In its decision, the Court expressly declined to consider whether the compensatory damages that Mr. Perez sought under the ADA were available under that statute. In his ADA lawsuit, Mr. Perez sought compensation for the emotional distress he had suffered. Last year, in Cummings v. Premier Rehab Keller, P.L.L.C., the Supreme Court held that such emotional distress damages are not available under the Rehabilitation Act and Patient Protection and Affordable Care Act—two other statutes that bar discrimination based on disability—but did not say anything about whether emotional distress damages are still available under the ADA.
The decision in Perez v. Sturgis Public Schools builds upon a 2017 Supreme Court decision captioned Fry v. Napoleon Community Schools, which also examined the scope of IDEA's exhaustion requirement. In Fry, the Supreme Court held that a plaintiff who wishes to file a lawsuit under the ADA must first exhaust IDEA's administrative procedures if the lawsuit seeks relief for the denial of a free appropriate public education, which IDEA generally guarantees for children with disabilities. But Fry left open whether IDEA's exhaustion requirement still applies to an ADA lawsuit that seeks only compensatory damages—a form of relief not available under IDEA. The Supreme Court held it does not.
Under IDEA, the federal government provides funds to states in exchange for a commitment from states to provide a free appropriate public education to children with physical or intellectual disabilities. A FAPE means instruction tailored to meet a child's unique needs and also supportive services to merit the child to benefit from that instruction.
The attorneys at Brown, Goldstein & Levy have experience assisting clients whose rights have been violated under the ADA, the Rehabilitation Act, and IDEA. We assist such clients as part of our nationwide disability rights practice, which strives to ensure that individuals with disabilities from California to Maryland receive accommodations they need when visiting a hospital, attending school, taking a standardized test, or logging onto a website. If you have any questions about your rights under federal law, contact us today to discuss your situation.