July 14, 2021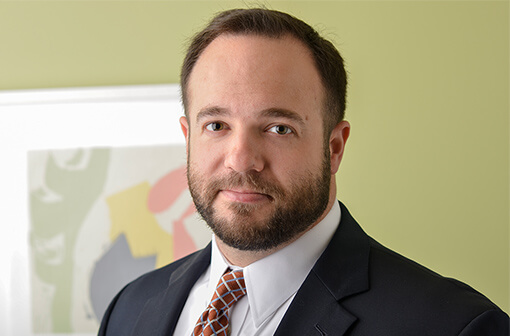 By Greg Care
If you are a medical resident or fellow who has a dispute with your training program, you have probably heard that contesting adverse actions like dismissals, non-renewals, and non-promotions can be an uphill fight. Indeed, I've noted this in prior blog entries. This needn't deter residents and fellows from pursuing appeals of unfair and unsupported discipline imposed by their programs. A carefully constructed presentation can overcome the discretion that program directors tend to get in both internal appeals and in litigation of residency and fellowship matters.
We can all agree that program directors have an important responsibility to ensure that a trainee's patients are well-cared-for and that a trainee is ready to practice independently upon graduation. Decisions about that have both subjective and objective components, and a properly run program can be trusted to make honest decisions in good faith, using the leadership's unique judgment as clinicians and educators.
But what happens when that decision making process is dishonest or in bad faith? Are there limits to the discretion that program directors get? Reasonable people would agree that there must be limits, but a recent federal district court decision on this issue runs counter to common fairness and may have the (unintended, I hope) consequence of empowering residency and fellowship programs with virtually unchecked discretion. There may yet be an opportunity to undo this damage on appeal.
The case I'm talking about is called Kling v. University of Pennsylvania Medical Center, No. 2:18-CV-01368-MJH, 2021 WL 2882442 (W. D. Pa. July 9, 2021). I should note that I have played no role in this case and don't know the full record, but what I see from the result is concerning. The court granted summary judgment for the university, ending the plastic surgery resident's lawsuit claiming that her non-renewal was tainted by disability discrimination, retaliation, failure to provide disability accommodations, illegal medical exams, illegal disclosure of a disability, and tortious interference with prospective contract.
The university claimed that its disciplinary decision about its trainee is owed "heightened deference," and more specifically in resolving whether Dr. Kling could meet his initial (prima facie) burden of showing that disability discrimination occurred, including proof that a given resident can perform the essential job functions with or without reasonable accommodation. 2021 WL 2882442 at *5. For now, we can put to one side the fact that meeting the prima facie burden is "not onerous" and is "easily met," Texas Dep't of Cmty. Affairs v. Burdine, 450 U.S. 248, 253 (1981); Doe v. C.A.R.S. Prot. Plus, Inc., 527 F.3d 358, 365 (3d Cir. 2008), and thus not where many employment discrimination claims fail. What is most striking to me is the court's application and apparent expansion of this "heightened deference" argument.
The court began its analysis by citing cases from elsewhere in the country that say residency is a hybrid of employment and education, but primarily the latter, and that "courts . . . have recognized that judges and juries are singularly unequipped to review judgments about professional qualification." 2021 WL 2882442 at *5. In light of this and an older decision by the appeals court above it (Hankins v. Temple Univ. Health Sciences Center, 829 F.2d 437 (3d Cir. 1987)), the court ruled that graduate medical education programs like UPMC enjoy a "presumption of a heightened deference" when imposing adverse actions on residents and fellows.
I see many problems with this. First, the Hankins decision that the court relied on did not provide training programs with a carte blanche. In Hankins, the Third Circuit Court of Appeals noted that the plaintiff there "failed to present any evidence which would raise a genuine issue as to whether race or sex played a role in either her treatment at the hospital, or her termination from the fellowship." 829 F.2d at 443 (emphasis in original). In that vacuum, it makes more sense under extant employment law not to disturb a fellowship program's (or any employer's) decision when deciding whether the adverse action was legitimate or discriminatory. But when there is some record evidence to dispute the professed expert opinion of a program director, the case should be allowed to proceed. E.g., Sanders v. Mount Sinai Medical Ctr., No. 98 CIV. 828 (AGS), 1999 WL 1029734 (S.D.N.Y. Nov. 10, 1999); Jabbour v. Albany Med. Ctr., 237 A.D.2d 787, 789 (3d Dept. 1997).
The only place in the Hankins decision where deference to training programs was at all dispositive was the discussion about what amount of due process is owed when reviewing purely academic decisions. That issue is altogether different from a case where there is a factual question of whether the adverse action was motivated by discrimination. In that situation, training programs get no deference. E.g., Wong v. Regents of Univ. of Cal., 192 F.3d 807, 817 (9th Cir. 1999), as amended (Nov. 19, 1999) ("We must ensure that educational institutions are not 'disguis[ing] truly discriminatory requirements' as academic decisions."); Waggel v. George Washington Univ., No. CV 16-1412, 2018 WL 5893346, at *4 (D.D.C. Nov. 9, 2018) ("At the threshold, the Court observes that it is not appropriate to decide this matter under some form of academic or professional deference. Plaintiff is suing for employment discrimination and violation of medical leave rights."); see also Demekpe v. Bd. of Trustees of Cal. State Univ., 551 F. App'x 338 (9th Cir. 2013) (academic deference is voided when the university departs from academic norms).
Second, in what other employment sector are employers given this additional protection from scrutiny? None come readily to mind. There are lots of fields that involve technical issues and sophisticated issues about job performance, but courts can handle those without giving the employer a free pass. Again, some deference might make sense when the claim amounts to "I disagree" without more (including a viable ulterior motive that may be afoot). But when heightened discretion is applied to ulterior motive cases, it results in a free pass to discriminate.
Third, and relatedly, judges and juries are routinely asked to be fact finders and deciders of medical malpractice claims that involve questions of medical knowledge and skill that are so complex that it is common, if not required, to have experts explain it to them. Yet, the defendant is not given the benefit of the doubt or deference. That does not seem materially different from the questions that arise when the employer (rather than a patient) is questioning the performance of a physician.
These cases illustrate how important it is to know the legal landscape of residency- and fellowship-related disputes. I would urge all medical residents and fellows who are facing remediation, probation, non-promotion, suspension, non-renewal, or dismissal to reach out to see how we may be able to assist. Call me at Brown, Goldstein & Levy, (410) 962-1030 or gpc@browngold.com.
---
* Content on this website, including blog articles, are proprietary and copyright-protected. If you wish to use all or part of a blog article, we request that you properly attribute the work and include a link to the Brown, Goldstein & Levy webpage on which it appears.