August 2, 2023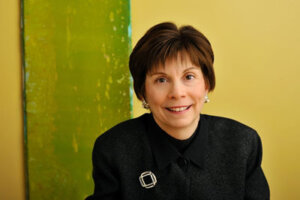 Navigating false accusations between parties in a divorce is complicated, but high-net-worth divorces raise the stakes even higher. Sometimes, one party will target false accusations against a spouse to delegitimize their image in the eyes of the judge and to obtain leverage in obtaining more assets or custody rights under unjust pretenses. If you are struggling with false accusations during divorce proceedings, it is critical you learn the skills necessary to stop these untruths from swaying the outcome of your divorce. To do so, you'll need to understand the roots of false allegations, how they are used, and most importantly, how to defend yourself from them once they arise.
The roots of false allegations
False accusations are common occurrences during divorces, and their complexity cannot be understated. Where children are involved, for example, false allegations occur in two to 35 percent of all divorce cases. It is no surprise that most false allegations are about sensitive and vulnerable topics, such as child/spousal abuse, infidelity, domestic violence, and drug and alcohol abuse. These accusations can easily damage or destroy a spouse's reputation and credibility.
Surprisingly, some family law attorneys are responsible for spreading false allegations. Some attorneys can add to the "mudslinging" by encouraging or aiding their clients in a false accusation out of a desire for their own monetary gain. That means it is critical you do your due diligence and select a family law attorney with a solid track record of representing clients in your position (and winning). At Brown, Goldstein & Levy, we have encountered attorneys like these in divorce settlements and in litigation, and we can help represent you when unethical practices are uncovered.
False allegations in a high net worth divorce
A spouse is more likely to use false accusations if the value and quantity of assets involved in a divorce is high. Often, the false accusation comes in the form of accusing a spouse of hiding their assets or significantly undervaluing their assets, such as their business interests. If a judge believes such an accusation, the spouse's credibility may be damaged – which can result in a much worse outcome for that spouse in the divorce.
Even if you have nothing to hide, your attorney may direct you to utilize the services of a forensic accountant to demonstrate your honest disclosure of assets or the true value of your business ventures. With nothing to hide, the false accusation of hidden assets falls apart and can backfire on the accusing party.
Seven steps to overcoming false accusations in your high-net-worth divorce
Remain calm. The first priority when faced with false allegations is to keep a level head and avoid behavior that could undermine your case, even if your spouse fabricates false allegations about you to add additional stress to the divorce process. If you do not respond to an allegation properly and effectively, it can harm your case even further.
Do not fight fire with fire. False allegations can be understandably damaging to a person, and sometimes can result in being cut off from children or facing restraining orders. It is important not to fight mudslinging with your own mud. Instead, you should follow court guidelines closely and work with your attorney to combat false allegations within the confines of the legal system to maintain your credibility and stay out of trouble.
Document everything. You may not find documented evidence of someone outright admitting to lying; but you may uncover inconsistencies in your spouse's story that can be useful in proving that the allegations are false. Furthermore, there may have been other false allegations made during the marriage that you could uncover to demonstrate a history of dishonesty. You can provide evidence of a partner's negative pattern of behavior through texts, emails, or social media posts to bolster your credibility.
Be transparent. The best way to fight false allegations is with truth. Being transparent with your attorney about all aspects of your marriage and personal/financial habits will help your attorney to challenge false allegations more easily. Additionally, the more information you lay out on the table, the fewer opportunities your spouse will have to falsely accuse you without it backfiring.
Avoid arguments and conflict. Particularly when allegations concern abuse or violence, it is important to avoid contentious interactions with your spouse and others. When conflict arises, de-escalation is the best way to demonstrate the illegitimacy of your spouse's false allegation. Additionally, demonstrating level-headed behavior will aid your credibility in all aspects of your divorce.
Bring in witnesses. Your attorney may advise you to bring in witnesses who can speak either in support of you or help you uncover the false allegations of your spouse. Sometimes, the accusing spouse may try to use witnesses of their own to aid in their false allegations, so it is important to have some witnesses that can speak to your character.
Expose the motive for your spouse's false allegations. The motive for your spouse to lie can potentially be tracked through texts or e-mails threatening to take away the children or certain assets they may try to go after. It is important to disclose this kind of communication to your attorney, as this documentation could be valuable evidence in your divorce case.
Fortunately, when a false allegation backfires, the consequences for the lying spouse will often be greater than the initial damage. Once the truth is uncovered, the lying spouse's credibility (and perhaps even the credibility of their legal representation) will be greatly diminished. There may also be financial penalties and legal issues for those who spread false allegations about their spouse.
Any divorce is an extremely complicated and stressful event in a person's life. Due to the higher assets—and higher stakes—of a high-net-worth divorce, these kinds of divorces are uniquely complex. Dana McKee, chair of BGL's family law practice, has experience in handling these difficult and complex cases. She is a seasoned litigator, who recognizes that the courtroom is not always the best place for a divorce dispute. She is formally trained in Collaborative Law and regularly takes continuing legal education courses in mental health issues that pertain to divorce, custody, and litigation strategies. Her broad experience allows her to be sensitive to the family dynamics without compromising her ability to obtain results for her clients – both in and out of the courtroom. She is dedicated to providing the highest-caliber legal services that bring each client's voice centerstage.
If you have a divorce or custody case that needs a family law attorney with proven experience dealing with difficult and complex cases, call Dana McKee at (410) 962-1030 for a consultation.