April 26, 2018
"Nothing can compensate the parents for the loss of their chilD"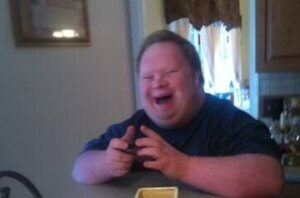 The parents of a man with Down syndrome killed when Frederick County sheriff's deputies dragged him from his seat in a movie theater have settled their lawsuit for $1.9 million. Ethan Saylor was 26 in January 2013 when three deputies, despite recognizing that he had Down syndrome, arrested him for the "crime" of trying to watch a movie a second time without buying another ticket. The deputies dragged Ethan, who had been sitting quietly waiting for the movie to begin; they wrestled him to the floor, where his larynx was broken. The wrongful death lawsuit also alleged excessive force and violations of the Americans with Disabilities Act.
In addition, as a result of lobbying by the Saylor family, Maryland now requires that law enforcement officers be trained in how to interact with people with intellectual and developmental disabilities.
Joe Espo, Sharon Krevor-Weisbaum, Andy Freeman, and Jean Zachariasiewicz represented Ethan Saylor's parents.
WTOP News Interview with Joe Espo