May 9, 2022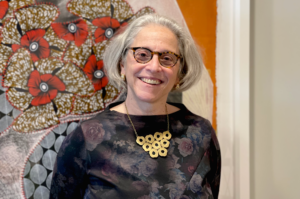 Brown, Goldstein & Levy managing partner and Maryland Carey Law alumnus Sharon Krevor-Weisbaum was elected to the University of Maryland Carey School of Law Board of Visitors Executive Committee, where she will serve as Secretary. Sharon has been a member of the Board of Visitors since 2019.
As part of the Executive Committee, Sharon will help lead the Board – composed of distinguished alumni and friends – in providing insight and support to the Dean on a range of issues critical to the continued growth and success of the Maryland Carey Law community. The Board functions as an advisory body with a strong professional and philanthropic commitment to the Law School and as an important liaison to the legal and business communities.
Sharon is the recipient of the University of Maryland Carey School of Law Alumni's 2018 Benjamin L. Cardin Public Service Award for her significant and substantial contributions to furthering ideals of public service in the law. She has also been named Best Lawyers' Lawyer of the Year twice and listed in the Lawdragon 500 Leading Plaintiff Employment Lawyers of 2020 guide. Sharon serves as co-chair of the Maryland State Bar Association's Managing Partners Committee, a forum for managing partners to share best practices in moving their firms forward.
Sharon takes great pride in her role as managing partner of Brown, Goldstein & Levy while continuing her active practice on behalf of a varied client base. She remains a passionate and tenacious advocate for individuals with disabilities and their families who confront barriers in education, high-stakes testing, employment, housing, and accessing state and federal services and supports.