May 5, 2023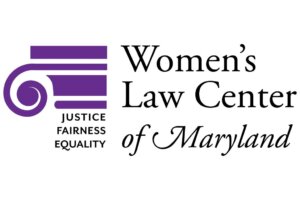 On May 3, Brown, Goldstein & Levy managing partner Sharon Krevor-Weisbaum attended the 2023 Annual Celebration & Awards Ceremony, hosted by the Women's Law Center of Maryland (WLC). The event, which BGL was proud to sponsor, honored distinguished Marylanders who have made dedicated contributions to advancing justice across the State.
Sharon connected with other champions of justice while celebrating the award recipients and the strides the Center has taken to ensure a more equitable world for women, regardless of their socio-economic status.
The WLC is a registered non-profit that advocates for the protection and expansion of women's legal rights by providing legal assistance to individuals and strategic initiatives to achieve systemic change.
BGL has a proud history of advocating for justice both inside and outside the courtroom. We focus our attention, talent, and experience on championing the civil and human rights of people no matter their race, gender, national origin, religion, disability, sexual orientation, or gender identity. Our lawyers include civil rights leaders, visionaries, and innovators at the cutting edge of shaping civil rights law and policy. We fight for our clients' rights no matter who the opposition is or how high the stakes are. We are proud that Best Lawyers, Super Lawyers, and Lawdragon awards our civil rights practice with their highest rankings.
ABOUT SHARON KREVOR-WEISBAUM
Sharon Krevor-Weisbaum takes great pride in her role as Managing Partner of Brown, Goldstein & Levy while continuing her active practice on behalf of a varied client base. Clients and colleagues alike recognize Sharon as a trusted advisor willing to share her extensive experience, knowledge of the law, passion, and sense of justice openly and freely. She strives to develop deep client-lawyer relationships that emphasize the unique voice and needs of each one of her clients. Learn about Sharon Krevor-Weisbaum here.
Founded in 1982, Brown, Goldstein & Levy is a 20-lawyer law firm based in Baltimore, Maryland, with an office in Washington, DC. The firm is nationally recognized in a wide variety of practice areas, including complex civil and commercial litigation, civil rights, health care, family law, and criminal defense. Above all else, Brown, Goldstein & Levy is a client-centered law firm and has decades of experience bringing passionate, effective advocacy to your fight for justice.