June 2, 2021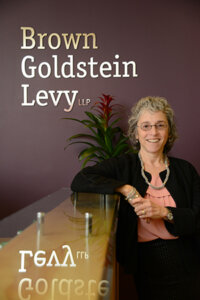 On June 1st, 2021, Autism Society of America hosted a webinar for all affiliate staff and board members titled "Considerations for Returning to In-Person Events" and featured Brown, Goldstein & Levy's managing partner, Sharon Krevor-Weisbaum.  Sharon shared her thoughts on questions posed by webinar participants such as:
"Is it required to follow CDC guidance? If not, what are the benefits of doing so?"
"Are there other considerations besides CDC guidance? Are State and Regulatory guidelines mandatory?"
"Can/should we require attendees to be vaccinated?" Are we allowed to ask for proof?
"What are the requirements for an affiliate if you are notified that there was an exposure at your event?"
"Should affiliates develop written protocols prior to events? If so, what should be included (e.g., screening, cleaning/disinfecting, etc.)
With Sharon Krevor-Weisbaum's knowledge and experience, this webinar was able to provide information to help affiliates make informed choices to resume gatherings safely and appropriately.