December 21, 2021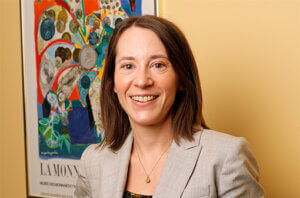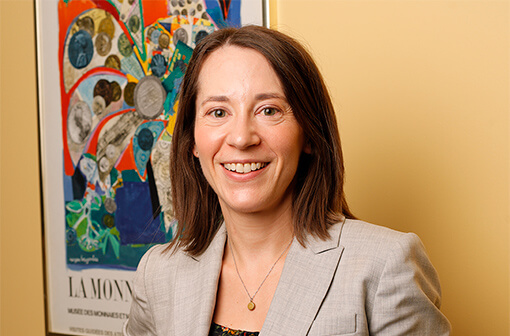 Brown, Goldstein & Levy, LLP, attorney Monica Basche was recognized as a Best Lawyers: Ones to Watch list for civil rights law, commercial litigation, and litigation – labor and employment for 2022. Inclusion in this list is reserved for extraordinary attorneys who exhibit outstanding professional excellence and have been in private practice in the United States for less than 10 years.
Monica joined Brown Goldstein & Levy in September 2019 and has maintained a diverse civil rights practice, including disability rights, housing discrimination, employment discrimination, and prisoners' rights. She also has experience with commercial litigation and business disputes. Monica currently represents multiple fair housing organizations in a lawsuit against a large national bank challenging its discriminatory maintenance of bank-owned properties in communities of color. She also represents a Native American inmate challenging a prison's refusal to provide him with access to a sweat lodge in violation of the First Amendment and Religious Land Use and Institutionalized Persons Act. Monica has represented an individual and the National Federation of the Blind in a lawsuit brought under the Americans with Disabilities Act and Rehabilitation Act challenging systemic discrimination against blind students and alumni at Duke University. She has also represented Planned Parenthood of Maryland, Inc. and five consumers in a lawsuit against the U.S. Department of Health and Human Services and Centers for Medicare and Medicaid Services challenging the Trump administration's rule that would have forced individuals with insurance through the Affordable Care Act to pay twice as much for reproductive health care.
Monica was selected as one of the National Trial Lawyers Top 40 Under 40 Lawyers for 2021. She is an active member of the Young Lawyers' Division of the Bar Association of Baltimore City, where she currently serves as its Treasurer and previously served as Co-Chair of its Public Service Committee. Monica was also a member of the Uniform Bar Exam Maryland Law Component Committee, which helped design the new Maryland law portion of the bar exam.
Best Lawyers is widely regarded – by both the profession and the public – as the nation's most credible measure of legal integrity and distinction. As such, recognition by Best Lawyers symbolizes excellence in practice. Inclusion in Best Lawyers is based on a peer-review survey of more than 8.2 million confidential evaluations by lawyers recognized as the best in their fields. In other words, the best lawyers know who the best lawyers are.