March 20, 2023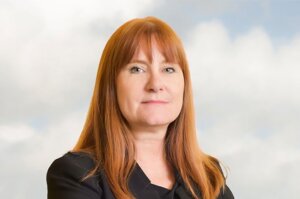 Brown, Goldstein & Levy congratulates partner Eve Hill on being selected to Lawdragon's elite 2023 500 Leading Lawyers in America list in recognition of her high impact disability rights practice. Eve has also earned places on the publication's 500 Leading Plaintiff Employment and Civil Rights Lawyers, 500 Leading Plaintiff Consumer Lawyers, and 500 Leading Plaintiff Employment Lawyers guides.
The Lawdragon selection process is highly competitive, performed by a team of professionals with over 100 combined years of lawyer reporting and information business. Selection for the annual Lawdragon Leading Lawyers requires a lawyer to have shown outstanding skills for at least 15 years in practice. Virtually all selected lawyers are partners in their law practice or hold a designation that indicates the regard of those with whom they practice.
As one of the nation's leading civil rights attorneys, Eve Hill is a passionate advocate for the disabled community. She has represented many individuals with disabilities and their families and works closely with the National Federation of the Blind to protect the civil rights of blind people across the United States. Read more about Eve's robust civil rights practice here.
Read more about Eve's robust civil rights practice here.
Founded in 1982, Brown, Goldstein & Levy is a 20-lawyer law firm based in Baltimore, Maryland, with an office in Washington, DC. The firm is nationally recognized in a wide variety of practice areas, including complex civil and commercial litigation, civil rights, health care, family law, and criminal defense. Above all else, Brown, Goldstein & Levy is a client-centered law firm and has decades of experience bringing passionate, effective advocacy to your fight for justice.