September 8, 2022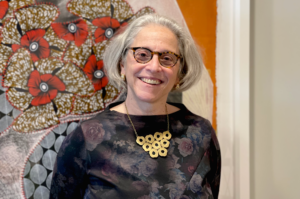 Sharon Krevor-Weisbaum, managing partner at Brown, Goldstein & Levy has once again been selected to Lawdragon's annual 500 Leading Plaintiff Employment & Civil Rights Lawyers guide. She was recognized in the "Employee & Civil Rights Litigation, including Disabilities" category for the second year in a row. Sharon's selection comes after a rigorous nomination, vetting and journalistic research process. Lawdragon also named Sharon one of the nation's leading plaintiffs' employment attorneys in 2020.
Sharon is a passionate and forceful advocate for individuals dealing with inequality and injustice. She has dedicated her career to representing vulnerable people facing barriers to education, high-stakes testing, employment, housing, and accessing state and federal services and supports. In a recent disability rights case, Sharon fought on behalf of a 25-year-old man with muscular dystrophy who was denied a community placement.  The Office of Administrative Hearings reversed a decision by the Developmental Disabilities Administration. This decision will allow Sharon's client to live as independently as possible in a community setting, while surrounded by professional staff who will be able to provide him the unique care he needs in his day-to-day life.
As the firm's managing partner, Sharon uses her extensive experience, passion, and sense of justice to not only provide her clients with top notch representation, but to also lead BGL in our mission of delivering the highest quality legal services to a broad range of clients, without sacrificing our deep sense of community and social responsibility.