September 1, 2022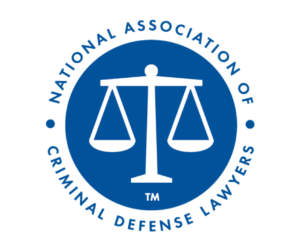 Brown, Goldstein & Levy partner Kobie Flowers is a 2022 recipient of the National Association of Criminal Defense Lawyers (NACDL) Stalwart Award in honor of his continued dedication to the NACDL and commitment to making the criminal legal system more rational, fair, and humane.
Kobie was presented the award at the NACDL's 2022 Albert J. Krieger Annual Meeting and Seminar entitled, "You Can't Win a Plea: Winning Trial Techniques from the Masters." The seminar was held from August 10 through August 13 and focused on equipping attorneys with the tools to continue to sharpen their trial skills, hone their defense theory, and modernize their approach to case management.
Kobie served as NACDL Parliamentarian from 2021 to 2022, where he assisted the Board of Directors and the Executive Committee in the interpretation and resolution of parliamentary matters. Prior to his appointment as Parliamentarian, Kobie served 5 years on the NACDL Board of Directors.
NACDL's mission is to serve as a leader, alongside diverse coalitions, in identifying and reforming flaws and inequities in the criminal legal system. That mission also includes redressing systemic racism and ensuring that its members and others in the criminal defense bar are fully equipped to serve all accused persons at the highest level.
LEARN MORE ABOUT KOBIE FLOWERS
Kobie Flowers is a trial lawyer with over twenty years of courtroom experience. He has litigated cases in federal and state courts throughout the United States and internationally in the military commissions in Guantanamo Bay. Kobie typically represents high-profile clients in high-stakes criminal investigations, civil litigation, internal investigation, or trials.