March 24, 2023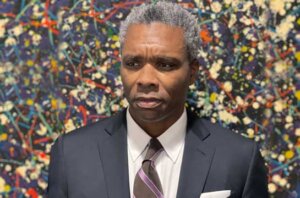 Lawdragon has named BGL partner Kobie Flowers to its 500 Leading Lawyers in America list for 2023 in the "Litigation, including Civil Rights and White Collar" category, marking his third consecutive year of earning this prestigious recognition.
The Lawdragon selection process is highly competitive, performed by a team of professionals with over 100 combined years of lawyer reporting and information business. Selection for the annual Lawdragon Leading Lawyers requires a lawyer to have shown outstanding skills for at least 15 years in practice. The publication's 2023 guide is in celebration of the nation's leading attorneys and their great lawyering, inspiring feats of courtroom brilliance, uncommon bravery, and unwavering pursuit of justice.
Kobie is one of the nation's preeminent trial lawyers, with over twenty years of courtroom experience. He has litigated cases in federal and state courts throughout the United States and internationally in military commissions in Guantanamo Bay. Kobie's first-chair trial experience in building cases for the government as a federal civil rights prosecutor and in fighting the government's efforts as an assistant federal public defender provides him with an uncommon insight into trial practice. He is widely renowned for his legal acumen and often teaches the art of trial lawyering to others in the profession across the country. In addition to Lawdragon, Kobie has consistently been recognized as a top lawyer by publications like Super Lawyers, Best Lawyers, and Washingtonian, as well as by leading organizations like the National Association of Criminal Defense Lawyers.
Learn more about Kobie Flowers here.
Founded in 1982, BGL is a law firm based in Baltimore, Maryland, with an office in Washington, DC. The firm is nationally recognized in a wide variety of practice areas, including complex civil and commercial litigation, civil rights, health care, family law, and criminal defense. Above all else, Brown, Goldstein & Levy is a client-centered law firm and has decades of experience bringing passionate, effective advocacy to your fight for justice.