October 30, 2023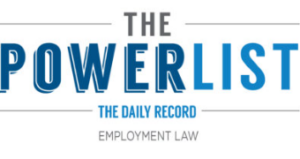 Brown, Goldstein & Levy partner Jessie Weber has been selected by The Daily Record as one of Maryland's power players for the publication's Employment Law Power List. This group is composed of the most significant, influential, and respected attorneys in that practice area. The 2023 list was chosen by The Daily Record's editorial leadership team, with input from members of the community.
"I'm humbled to be selected to this prestigious list alongside Maryland's leading employment attorneys," Jessie said. "I am committed to helping my clients protect their livelihoods, advance in their professions, and stand up for their rights. I look forward to continuing this important work."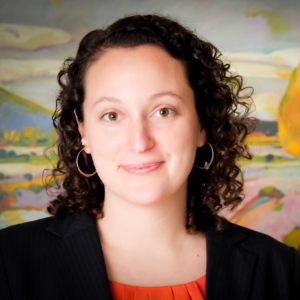 Jessie has deep employment law experience. Some of her victories include obtaining a $1.25 million settlement for a class of Baltimore City school bus drivers and attendants wrongly denied their full pay. Jessie also won an arbitration award of more than $250,000 on behalf of an African-American former Hooters server who was fired from her job because of Hooters' racially discriminatory image policy. Jessie also enjoys helping clients navigate other complex civil rights matters, including disability and LGBTQ rights, as well as appellate litigation. Learn more about Jessie Weber here.
Congratulations, Jessie!
Founded in 1982, Brown, Goldstein & Levy is a law firm based in Baltimore, Maryland, with an office in Washington, D.C. The firm is nationally recognized in a wide variety of practice areas, including complex civil and commercial litigation, civil rights, health care, family law, and criminal defense. Above all else, Brown, Goldstein & Levy is a client-centered law firm that brings decades of experience and passionate, effective advocacy to your fight for justice.