February 17, 2022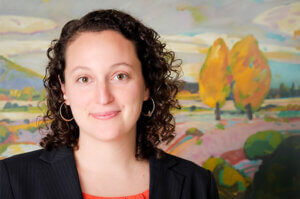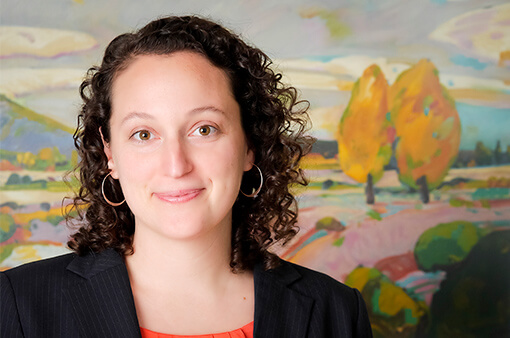 Brown, Goldstein & Levy partner and three-time Lawdragon leading plaintiff and civil rights attorney Jessie Weber was recently interviewed by Lawdragon's John Ryan in a "Lawyer Limelight" feature on how she has achieved extraordinary success in high-impact cases without compromising who she is.
In the interview, Jessie explains that she wanted a career where she could help advance social justice. Becoming a lawyer allowed her to pursue this goal in a concrete way. As a partner at BGL, Jessie advocates for the rights of individuals and marginalized groups against large and powerful opponents in a diverse range of difficult legal issues – with a focus on civil rights, including disability and LGBTQ rights, employment law, including wage and hour cases, and appellate litigation. Her successes include obtaining a $1.25 million settlement for a class of Baltimore City school bus drivers and attendants wrongly denied their full pay and securing an injunction requiring the Maryland Board of Elections to make absentee voting accessible to voters with print disabilities.
Despite taking on some of the country's most critical and complex issues, Jessie has remained true to herself and embraced her "niceness" throughout her legal career.
"I think of myself as a warm and friendly person. When I started practicing law, I thought I had to hide those attributes and present myself instead only as stern and tough to be taken seriously by my opponents. But I learned quickly that I am most effective as a lawyer when I bring my full, authentic self to my work," said Jessie Weber, Brown, Goldstein & Levy partner.
Since 2014, Jessie has been chosen annually for inclusion on the Super Lawyers' Maryland Rising Stars list, an honor reserved for those lawyers 40 years old or younger or in practice for ten years or less, who exhibit excellence in practice. Only 2.5 percent of the attorneys in Maryland are named to the Rising Stars list each year. Jessie also received The Daily Record's 2017 VIP Award, given to professionals 40 years of age and younger who were selected on the basis of professional accomplishments, community service, and commitment to inspiring change. In 2013, Jessie was given The Daily Record's Leading Women Award, which honors 50 women 40 years of age or younger for the accomplishments they have made so far in their careers.
Jessie is a permanent member of the Fourth Circuit Judicial Conference and serves on the board of FreeState Justice – where she was previously Board President – and the ACLU of Maryland's Committee on Litigation and Legal Priorities. She also currently serves on the board of Disability Rights Maryland and on the Baltimore Advisory Committee of Kids In Need of Defense.
Learn more about Jessie Weber's diverse practice here.
Read the Lawdragon Lawyer Limelight featuring Jessie Weber here.