May 12, 2023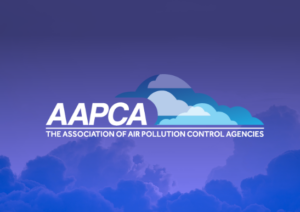 On May 10, 2023, BGL partner Jessie Weber presented at the Association of Air Pollution Control Agencies (AAPCA) webinar on "Digital Accessibility for Air Agencies." Jessie shared her insight on the legal considerations and best practices for digital accessibility for public entities like air quality agencies.
Webinar attendees included staff from state and local air agencies and multi-jurisdictional organizations serving air pollution control agencies, attorneys, and advocates.
The AAPCA is a national, non-profit, consensus-driven organization focused on assisting state and local air quality agencies and personnel with implementation and technical issues associated with the federal Clean Air Act.
Jessie enjoys helping clients navigate a diverse range of difficult legal issues, with a focus on civil rights, including disability and LGBTQ rights, employment law (including wage and hour cases), and appellate litigation. She is known for her groundbreaking work in obtaining equal access for individuals with disabilities to voting, websites, and government information and services. Jessie is well versed in both complex litigation and negotiations and enjoys using a range of tools to obtain justice for her clients.
Recently, Jessie and partner Eve Hill resolved a website and mobile app accessibility case brought by Guillermo Robles, a blind man from Los Angeles, against Domino's Pizza. The groundbreaking case saw the Ninth Circuit reverse a previous district court decision and hold that the Americans with Disabilities Act requires businesses like Domino's to make their website and mobile apps accessible to blind customers. Domino's has since confirmed its commitment to maintaining the accessibility of its website and mobile applications to individuals with disabilities.
Learn more about Jessie's robust practice here.
Founded in 1982, Brown, Goldstein & Levy is a 20-lawyer law firm based in Baltimore, Maryland, with an office in Washington, DC. The firm is nationally recognized in a wide variety of practice areas, including complex civil and commercial litigation, civil rights, health care, family law, and criminal defense. Above all else, Brown, Goldstein & Levy is a client-centered law firm and has decades of experience bringing passionate, effective advocacy to your fight for justice.