June 8, 2022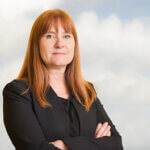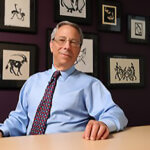 Harvard Law School's The Practice featured Brown, Goldstein & Levy in a recent article detailing the firm's dedication to and expertise in disability rights law. The article highlighted Dan Goldstein, the firm's founding partner, and Eve Hill, current firm partner. It discussed BGL's history of working alongside the National Federation of the Blind (NFB), a partnership that has lasted for more than 30 years. Dan remained the NFB's counsel from 1986 until his retirement in 2017, and famously was the first lawyer to successfully argue that the Americans with Disabilities Act (ADA) applied to the virtual realm. In the decades since BGL was founded, it has become one of the country's premier law firms for disability rights, building a culture based on "doing good and doing well," Dan recalled.
When Dan Goldstein retired in 2017, he passed on his work with the NFB to Eve, who has since built a thriving disability rights practice at the firm. Eve's legal career began with a firm that specialized in natural gas contract litigation, where she was able to pay her loans and learn more about litigation in complicated cases. As a pro bono activity, she became a mediator for the DC Small Claims Court. In time, she became one of Washington D.C.'s first lawyers trained in ADA enforcement and was eventually brought on by the Department of Justice to create an ADA mediation program.
"I got really, really, really lucky," she said in the article. "And what I tell new lawyers is, do what you need to, to pay the bills, and do what you love in your spare time. And eventually you'll be qualified to have someone pay you to do what you love." Previously "of counsel" for BGL, Eve has run clinics and taught disability rights at law schools, led think tanks on bringing together social science research with disability rights, and worked in the civil rights division of the DOJ for six years. Since joining the firm, Eve has not only taken on some of the country's highest-profile disability rights cases, but she has also created a consulting practice to help businesses and organizations access guidance on disability rights requirements and best practices.
"I get to do both litigation and consulting, and that's a real privilege," she said in the article. "I get to help people who want to do the right thing. And I get to litigate against people who don't want to do the right thing. Who gets to do that?"
To Eve and Dan, this work is critical toward driving a national culture change toward accessibility and people with disabilities. But at the end of the day, they said that this work is about listening to people with disabilities rather than assuming what actions to take.
"People with disabilities solve more problems on their way to work than most of us do in a week. If you want people who can solve problems, resolve issues, deal with conflicts, hire them," she said in the article.
Read the full article in The Practice here.
ABOUT EVE HILL
Since joining the BGL team in 2017, Eve has been a leading force in the firm's commitment to civil rights, high-impact disability rights cases, and advocacy on behalf of individuals and their families. She co-leads Inclusivity, BGL's Strategic Consulting Group that works to help public and private sector organizations and industry groups navigate the rapidly changing landscape of disability and civil rights. Prior to joining BGL, Eve served as Deputy Assistant Attorney General of the U.S. Department of justice for six years. Read more about Eve Hill's extensive experience in disability and civil rights by clicking here.