August 11, 2022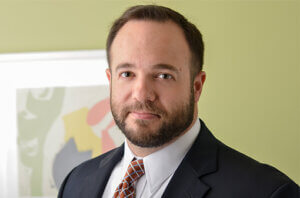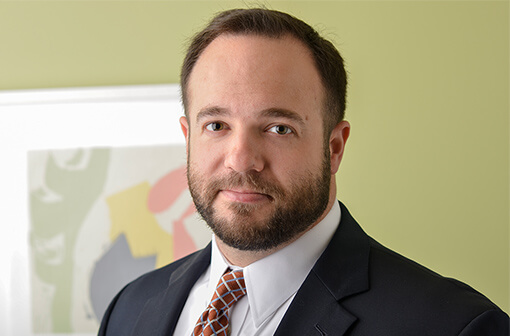 Brown, Goldstein & Levy partner Gregory Care has been named to the 2022 Lawdragon 500 Leading Plaintiff Employment & Civil Rights Lawyers guide in the "Employee Rights Litigation" category. The guide honors top lawyers who have devoted their careers to advocating for the rights of individuals in the workplace and beyond. Greg's selection marks the fourth year in a row he has earned a place on this prestigious list. He was also named to the Lawdragon 500 Leading Lawyers in America guide for 2022, which recognizes only the very best the nation's 1.3 million attorneys.
Greg fights hard to achieve the equity the law promises. He passionately advocates for his clients in a diverse array of civil litigation and appeals, including a variety of employment matters, academic discipline disputes, and cases to vindicate the rights of persons with disabilities to pursue independent lives. In every case, Greg tailors his approach to each client's particular situation and goals to achieve the best possible result in the given circumstances, with the understanding that there is no "one-size-fits-all" solution to the unique factors in each case.
The protection of employees' and students' rights is a priority for Greg. For years, he has dedicated a substantial part of his practice to representing resident physicians and fellows facing discipline during their training, problem-solving on concerns about compliance with ACGME requirements, and advocating for those accused of running afoul of NRMP rules. Greg knows graduate medical education and academic medicine, as well as the difficulties that can arise and their solutions. He uses that understanding to ensure that his clients' careers continue to grow. Greg's many successes include advocating for the reinstatement of an osteopathic surgery resident who was wrongfully dismissed and negotiating the rightful payment of a $130,000+ bonus that an employer sought to deny a high-performing physician based on a misinterpretation of the employment contract.
In addition to his Lawdragon accolades, Greg has been a constant on the Maryland Super Lawyers' list each year since 2017. Greg also received the Daily Record's Leadership in Law award for 2018, which recognizes legal professionals who exhibit outstanding dedication to their occupation and to their communities.
Lawdragon is a nationally recognized publication that recognizes leading attorneys and firms across the nation in their different capacities and advocacy for clients' rights and justice. Lawyers selected for the 500 Leading Plaintiff Employment & Civil Rights list are selected based on rigorous nominations, journalistic vetting, and research.
Founded in 1982, Brown, Goldstein & Levy was born out of a strong commitment to social responsibility and providing top-notch legal services. The firm has since grown to more than 20 lawyers and maintains a thriving national practice in a variety of areas, from commercial litigation to civil rights to criminal defense. The BGL team is nationally recognized and has decades of experience bringing passionate, effective advocacy to our clients' fights for justice.