May 3, 2022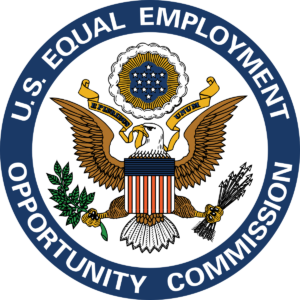 Eve Hill, partner at Brown, Goldstein & Levy sat on a roundtable discussion hosted by the U.S. Department of Labor Office of Federal Contract Compliance Programs and the U.S. Equal Employment Opportunity Commission, titled "Untapped Potential: Reimagining Equity for Workers with Gaps in Employment History." The panel, which took place on April 28, was part of the Hiring Initiative to Reimagine Equity, a joint OFCCP-EEOC effort to bolster diversity, equity, inclusion, and accessibility efforts in hiring and recruitment practices across the country.
Eve was joined by Office of Federal Contract Compliance Programs Director Jenny R. Yang, EEOC Chair Charlotte A. Burrows, Mission: Launch Executive Director Teresa Y. Hodge, A Better Balance Vice President Elizabeth Gedmark, and AARP Senior Advisor for Financial Resilience Heather Tinsley-Fix. The panelists discussed challenges faced by caregivers, older people, people with disabilities, and formerly incarcerated individuals when attempting to reenter the workforce. They also highlighted the many strengths each of these workers can bring to the table in future employment and practices employers can implement to attract this talent.
Eve said, "Almost everything employers 'know' about applicants with an employment history gap is wrong. It's time to rethink the assumptions we still carry from the work world of the past, so we can attract the best talent in today's world."
You can view a full recording of this event here.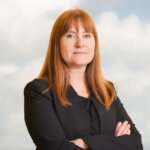 Eve Hill is one of the country's leading disability rights attorneys whose wide-ranging experience complements the firm's dedication to high-impact disability rights cases and its advocacy on behalf of individuals with disabilities and their families. Eve is also co-leader of Inclusivity, BGL's Strategic Consulting Group. She spoke on the OFCCP-EEOC panel in her role as Bazelon Center for Mental Health Law Board of Trustees' Chair.