August 9, 2023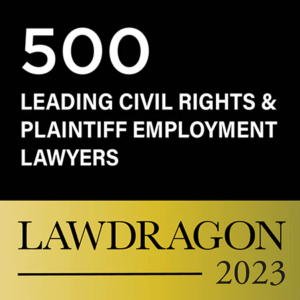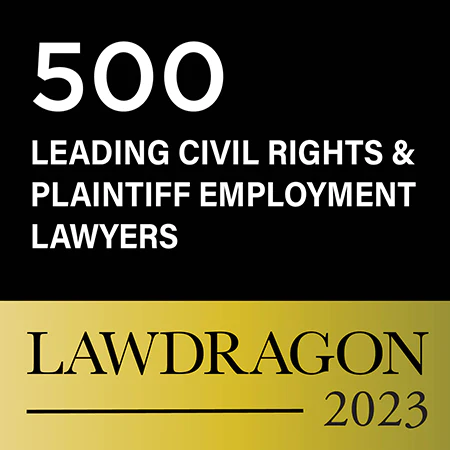 For the third year in a row, partner Eve Hill was listed in Lawdragon's 500 Leading Civil Rights & Plaintiff Employment Lawyers guide for her exceptional practice in the "Employee & Civil Rights, including Disabilities" category. Eve has previously been named to the publication's 500 Leading Lawyers in America (2022 and 2023) and 500 Leading Plaintiff Consumer Lawyers (2022) lists.
According to Lawdragon, the outstanding attorneys on this list stand up for workers and have long been entwined with civil rights, a core value in workplace fairness. They uplift those who need it most.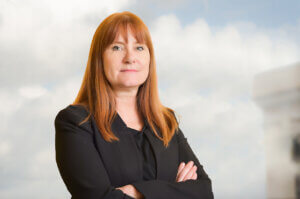 Eve Hill is one of the nation's leading civil rights lawyers, known especially for her work with clients with disabilities and LGBTQ+ clients. Her wide-ranging experience complements Brown, Goldstein & Levy's decades of dedication to high-impact disability rights cases and its advocacy on behalf of individuals with disabilities and their families. Eve also leads Inclusivity, BGL's Strategic Consulting Group, which works with organizations to promote the education, engagement, and employment of people with disabilities.
"I am humbled to again be listed as one of the nation's top attorneys working to safeguard the rights of workers and individuals in the society," Eve said. "I am a proud advocate for my clients and look forward to continuing to protect and advance employee and civil rights in the future."
In addition to her Lawdragon accolades, Eve was recently recognized by Law360 as one of just 12 "Titans of the Plaintiffs' Bar" for 2023, as well as by TASH, who chose her as the 2023 Outstanding Leadership in Disability Law Distinguished Honoree. Eve also remains a fixture on The Best Lawyers in America and Maryland Super Lawyers lists for her leading civil rights work. Learn more about Eve here.
Lawdragon selected the included attorneys in the guide through combining independent journalistic research, vetting with peers and adversaries and robust submissions. They allow a submission process by which anyone may nominate a great attorney.
Read the full 2023 Lawdragon 500 Leading Civil Rights & Plaintiff Employment Lawyers here.
Founded in 1982, Brown, Goldstein & Levy is a law firm based in Baltimore, Maryland, with an office in Washington, DC. The firm is nationally recognized in a wide variety of practice areas, including complex civil and commercial litigation, civil rights, health care, family law, and criminal defense. Above all else, Brown, Goldstein & Levy is a client-centered law firm that brings decades of experience and passionate, effective advocacy to your fight for justice.