March 9, 2023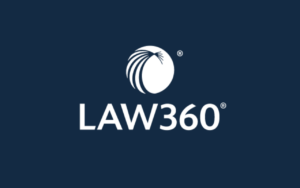 Partner Eve Hill was recently quoted in a Law360 article entitled, "Fed. bills to kill subminimum wage strike balance, attys say." The article covers new bipartisan legislation, the Transformation to Competitive Integrated Employment Act, which would end a U.S. Department of Labor (DOL) program enabling employers to pay workers with disabilities below minimum wage.
"[The bill] takes a really balanced approach to meeting the needs of the employers and the employees," said Eve, who represents workers with disabilities.
Despite the fact that the DOL's program was designed to provide increased employment opportunities for workers with disabilities, a recent report by the U.S. Government Accountability Office showed that the number of workers employed through the DOL's program has more than halved over the past decade.
While legislation has consistently faltered at the federal level before now, many states and local governments across the nation have implemented measures ensuring more equitable employment opportunities for individuals with disabilities. Eve sees the movement in states as indicative that the federal government could toss the program for good.
"We really are feeling a wave across the country of states and local governments and people recognizing that subminimum wage is not the right way to go," Eve said. "The fact that the states are recognizing it really, I think, lays the groundwork for the federal government to take exactly this action."
LEARN MORE ABOUT EVE HILL
As one of the nation's leading civil rights attorneys, Eve Hill is a passionate advocate for the disabled community. She has represented many individuals with disabilities and their families and works closely with the National Federation of the Blind to protect the civil rights of blind people across the United States. Read more about Eve's robust civil rights practice here.
Founded in 1982, Brown, Goldstein & Levy is a 20-lawyer law firm based in Baltimore, Maryland, with an office in Washington, DC. The firm is nationally recognized in a wide variety of practice areas, including complex civil and commercial litigation, civil rights, health care, family law, and criminal defense. Above all else, Brown, Goldstein & Levy is a client-centered law firm and has decades of experience bringing passionate, effective advocacy to your fight for justice.