March 8, 2022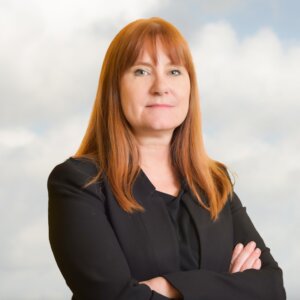 The American Bar Association featured Brown, Goldstein & Levy partner Eve Hill on its most recent Asked and Answered podcast, published on February 28, 2022. The podcast episode discussed the Americans with Disabilities Act (ADA), a landmark civil rights law prohibiting discrimination against individuals with disabilities and ensuring that these individuals have access to the same rights and opportunities as all people. The law went into effect in 1990, but many businesses – including law firms and schools – continue to treat the legislation as simply a suggestion, rather than a federal law, according to Eve.
Eve was joined by Jason Turkish, the managing partner at Nyman Turkish, a nationwide litigation and disability law firm with offices in California, Florida, and Michigan. Jason has been legally blind since birth and was lead counsel in a settlement with the Law School Admission Council, which resulted in plans to remove the LSAT's logic section for applicants.
Eve is one of the nation's leading disability rights attorneys. Since joining the BGL team in 2017, Eve has been a leading force in the firm's commitment to civil rights, high-impact disability rights cases, and advocacy on behalf of individuals and their families. She co-leads Inclusivity, BGL's Strategic Consulting Group that works to help public and private sector organizations and industry groups navigate the rapidly changing landscape of disability and civil rights. Prior to joining BGL, Eve served as Deputy Assistant Attorney General of the U.S. Department of justice for six years.
Listen to the full Asked and Answered podcast episode by clicking here.