August 3, 2022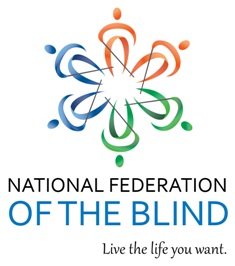 Brown, Goldstein & Levy partner Eve Hill, in partnership with a team of attorneys from the Civil Rights Education and Enforcement Center and Fox & Robertson, has resolved a 2021 lawsuit brought against the Colorado Department of Corrections (CDOC) on behalf of the National Federation of the Blind of Colorado (NFB-CO) and two blind inmates in CDOC custody, Brian Christopher Mackes and Adrian Chávez. The suit alleged that CDOC violated the Americans with Disabilities and Rehabilitation Acts by denying blind prisoners equitable access to services and aids necessary to participate in educational programs, work assignments, and recreational activities. CDOC also did not provide blind prisoners with alternate communication of written-form materials provided by the CDOC, such as handbooks, regulations and grievance forms. As a result, blind prisoners were forced to rely on other inmates to help them with various tasks, putting their privacy and safety at risk.
The settlement requires CDOC to ensure every blind prisoner has access to a laptop with screen reader software, a typing tutorial program, an e-book reader, and other assistive technology as needed. Each laptop must include accessible forms of prison documents, and every blind prisoner must have access to scanners and printers so they can read and write mail and other printed documents independently. Moreover, all information related to employment will be made accessible, and blind prisoners cannot be denied work opportunities based on their disabilities.
"Blind incarcerated individuals with disabilities are not asking for special treatment. They are simply asking for equal access and treatment, as is required by federal law. They simply want the same opportunity to improve their knowledge and skills as other inmates," said Eve Hill.
Since joining the BGL team in 2017, Eve Hill has been a leading force in the firm's commitment to civil rights, high-impact disability rights cases and advocacy on behalf of individuals and their families. Eve, who has earned a reputation as one of the country's leading disability rights attorneys, has worked closely with the National Federation of the Blind on national cases that have affirmed the rights of blind individuals to participate fully in every facet of daily life. She also co-leads Inclusivity, BGL's Strategic Consulting Group that works to help public and private sector organizations and industry groups navigate the rapidly changing landscape of disability and civil rights. Prior to joining BGL, Eve served as Deputy Assistant Attorney General of the U.S. Department of Justice for six years.
Read more about Eve Hill's extensive experience in disability and civil rights here.
PLEASE FIND NEWS COVERAGE BELOW
Colorado prisoners mistreat blind prisoners, lawsuit alleges | Canon City Daily Record, (April 27, 2021)