July 1, 2022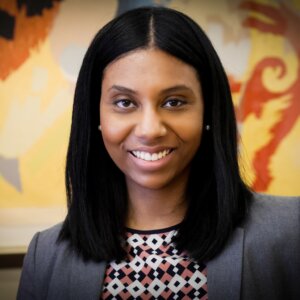 Brown, Goldstein & Levy partner Chelsea Crawford has been named a recipient of The Daily Record's 2022 Leading Women award. This distinction honors women from across Maryland who are 40 years of age or younger for the accomplishments they have made so far in their careers.
Winners were selected based on their professional experience, community involvement, and commitment to inspiring change. All honorees were selected by previous Leading Women and The Daily Record.
"The 2022 Leading Women demonstrate ideas, energy, and creative spirit that strengthen companies across the state and beyond," said Sharon Krevor-Weisbaum, Managing Partner at Brown, Goldstein & Levy. "In addition to professional excellence, they are also committed to their communities and to mentoring others. No one exemplifies these qualities more than Chelsea. We at BGL could not be prouder of her success thus far and look forward to her future accomplishments."
Chelsea Crawford has a growing civil litigation practice with extensive experience in police misconduct and wrongful conviction cases. She has won several multi-million-dollar lawsuits involving victims of police misconduct across Maryland. A former journalist, Chelsea brings a passion for storytelling to every case. She practices in Maryland state courts and in federal courts nationwide.