February 15, 2023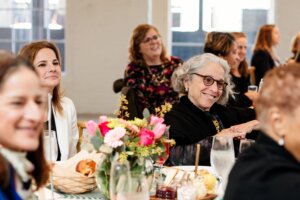 Managing Partner Sharon Krevor-Weisbaum joined a one-of-a kind women's lunch with award-winning NPR correspondent Nina Totenberg hosted by the University of Maryland, Baltimore (UMB).  Deans and guests from the various UMB professional schools enjoyed listening to Deborah Weiner of WBAL ask Nina Totenberg great questions about her years covering the Supreme Court, her relationships with Ruth Bader Ginsburg and other Justices, and Nina's new book, Dinners with Ruth: A Memoir on the Power of Friendships.
Totenberg is a legal affairs correspondent whose work focuses on the politics of the Supreme Court. Regarded as one of the top correspondents in the country, Totenberg's reports air on All Things Considered, Morning Edition, and Weekend Edition.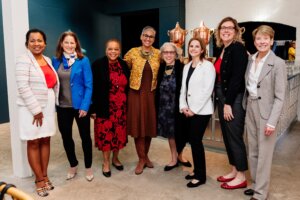 Sharon takes great pride in her role as managing partner and in her active practice that she maintains on behalf of a varied client base. Clients and colleagues alike recognize Sharon as a trusted advisor willing to share her extensive experience, knowledge of the law, passion, and sense of justice openly and freely. She strives to develop deep client-lawyer relationships that emphasize the unique voice and needs of each one of her clients.