March 6, 2023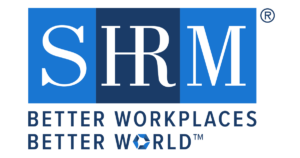 Anthony May, attorney at Brown, Goldstein, Levy, attended (virtually) the Society for Human Resource Management's (SHRM) 2023 Employment Law & Compliance Conference, where he participated in a session on the application of artificial intelligence on employment and hiring processes, entitled "2023 Update on Artificial Intelligence and Equal Employment Opportunity: Fasten Your Seatbelt." The discussion explored the rapidly evolving city, state, and federal regulatory landscape revolving around the use of artificial intelligence in employment hiring and recruitment, new technical guidance and advocacy resources concerning potential discriminatory impacts of utilizing such technology, and strategies for mitigating risk.
The conference took place from February 26 to February 28 in Washington D.C. and offered intel on successfully anticipating and navigating the world of employment law. It featured main stage discussions from Dr. Eddie Glaude Jr., chair of Princeton's Department of African American Studies, and Doris Kearns Goodwin, presidential historian and Pulitzer prize-winning author.
MORE ABOUT ANTHONY MAY
Anthony May has represented clients in a variety of complex litigation matters including assisting employees with disabilities in obtaining accessible technology and accommodations in the workplace, representing individuals who have been wrongfully convicted, commercial litigation disputes, and fighting workplace discrimination based on sexual orientation. Read more about Anthony's practice here.
Founded in 1982, Brown, Goldstein & Levy is a 20-lawyer law firm based in Baltimore, Maryland, with an office in Washington, DC. The firm is nationally recognized in a wide variety of practice areas, including complex civil and commercial litigation, civil rights, health care, family law, and criminal defense. Above all else, Brown, Goldstein & Levy is a client-centered law firm and has decades of experience bringing passionate, effective advocacy to your fight for justice.