March 17, 2023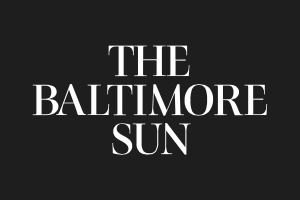 BGL attorney Andrew Radding was quoted in The Baltimore Sun in an article about Roy McGrath, the previous chief of staff to former Maryland Governor Larry Hogan. McGrath is the subject of a federal manhunt, after he failed to appear in court for the first day of his trial on wire fraud and embezzlement charges. The FBI and U.S. Marshals are both working on the search.
McGrath, who lives in Naples, Florida, was set to begin his trial on March 13 on charges unlikely to condemn him to life in prison if convicted. However, McGrath never boarded his flight for Maryland the night prior the trial and has been considered missing since then.
The Sun reached out to Andy, considered one of Baltimore's veteran defense attorneys, for his insight on the case.
McGrath likely would have benefited at sentencing from not having a criminal record if convicted in federal court, Andy explained. He said inmates can shave up to 15% off of their prison sentences with credit for good behavior while incarcerated.
"No federal prison facility is as nice as his place in Naples," said Andy Radding, "but, from the numbers I see, it's not a case that would cause him to spend the rest of his life in prison."
Over the past five decades, Andy's litigation work has spanned a variety of practice areas including white-collar criminal defense, family law, intellectual property, estates, and business disputes. He has expanded his focus on complex disputes to provide legal counsel to professional service providers in licensing and ethics disputes. Andy's varied and extensive experience has earned him a reputation of being a fierce advocate for his clients. The nation's leading journalists often tap Andy as an authority on noteworthy cases due to his extensive work in especially complex forms of litigation.
Learn more about Andy and his practice here.
Read the full Baltimore Sun article here.
Founded in 1982, Brown, Goldstein & Levy is a law firm based in Baltimore, Maryland, with an office in Washington, DC. The firm is nationally recognized in a wide variety of practice areas, including complex civil and commercial litigation, civil rights, health care, family law, and criminal defense. Above all else, Brown, Goldstein & Levy is a client-centered law firm and has decades of experience bringing passionate, effective advocacy to your fight for justice.