Andrew Radding is among the Baltimore region's most prominent complex litigation attorneys. Over the past five decades, his litigation work has spanned a variety of practice areas including white-collar criminal defense, family law, intellectual property, estates, and business disputes. He has expanded his focus on complex disputes to provide legal counsel to professional service providers in licensing and ethics disputes.
Andy's varied and extensive experience has earned him a reputation of being a fierce advocate for his clients. In one case, he helped a team of attorneys win a settlement of $1.1 billion as lead local counsel in a class action lawsuit against Royal Ahold, an international corporation, in a securities class action case – one of the largest such settlements in history.
Andy is a distinguished member of the local legal community, having served as the President of the Bar Association of Baltimore City, Baltimore Bar Foundation, and Baltimore Chapter of the Federal Bar Association. He also founded and chaired the U.S. Attorney's Alumni Society of Maryland's Steering Committee for 35 years and was president of the Simon E. Sobeloff Law Society. Andy has served as a committee or board member for various other influential legal associations – including the Maryland State Bar Association and the American Bar Association – and was appointed by the Governor of Maryland to the Board of Trustees of the State Office of the Public Defender, where he has served since 2016. For 20 years, Andy taught the next generation of attorneys as an Adjunct Faculty member of the University of Baltimore School of Law.
Of his many accolades, Andy has been elected to Best Lawyers in America – White Collar Defense and Maryland Super Lawyers – White Collar Criminal Defense each year since 1997. He has also remained a fixture on the Marquis "Who's Who in American Law" since 1996. The nation's leading journalists often tap Andy as an authority on noteworthy cases due to his extensive work in especially complex forms of litigation.
Andy previously served as counsel of the United States House of Representatives Select Committee on Crime and as Assistant United States Attorney for Maryland. While serving as an Assistant U.S. Attorney, he prosecuted complex conspiracy and related substantive charges in Federal Court.
Awards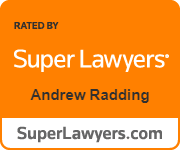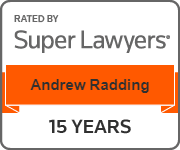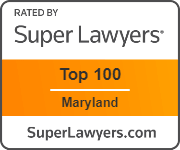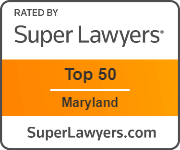 Maryland Super Lawyers, 1997 – present
Best Lawyers in America, White Collar Defense, 2020 – present
Marquis Who's Who in American Law, 1996 – present
Top 100 Maryland Super Lawyers, 2014 and 2016
Top 50 Maryland Super Lawyers, 2011
Publications
Baltimore Business Journal, "Beware payroll tax changes in new federal health care reform law," Co-Author with Geoffrey W. Washington, Esq., September 17-23, 2010

The Maryland Litigator, "Juror Misconduct and The Internet," Co-Author with Geoffrey W. Washington, Esq. and Christine R. Hogan, September 2011

The Barrister, article recapping Mr. Radding's past year as President of the Bar Association of Baltimore City, May 2013

Maryland State Bar Association Bar Bulletin, "What Defense Counsel Needs to Know About Maryland State Prosecutor," Co-Author with Gregory M. Kline, Esq., September 15, 2008
Presentations
2003 Mid-Year Meeting Maryland State Bar Association – Recent Developments in Federal Criminal Practice. Co-Presenters: Honorable Marvin J. Garbis, U.S. District Judge and Honorable Charles Day, U.S. Magistrate Judge

2004 Mid-Year Meeting Maryland State Bar Association – Criminal Law Issues. Co-Presenter Honorable M. Brooke Murdock, Circuit Court Judge, Baltimore City

2004 Mid-Year Meeting Maryland State Bar Association – Business Breakups. Co-Presenters Walter R. Stone and Jerald B. Lurie

2004 Maryland State Bar Association Annual Meeting – Moderator and Participant on Panel on Civil and Criminal Trial Techniques

2005 University of Maryland Health Law Program – Healthcare Fraud Symposium – Enforcement and Compliance Trends in Maryland — What Attorneys and Providers Should Know

2005 Mid-Year Meeting Maryland State Bar Association – Business Breakups II. Co-Presenter Walter R. Stone

2005 Maryland State Bar Association Annual Meeting – Practice Techniques in Criminal and Domestic Relations Trials

2006 Bar Association of Baltimore City – Lawyer Referral and Information Service Committee – "Bullets from the Big Guns: More Ammunition – Sixty Tips in 60 Minutes"

2007 Maryland State Bar Association Annual Meeting – Moderator of the Panel on E-Discovery by a Panel of Judges and Practicing Attorneys

2008 Maryland State Bar Association Mid-Year Meeting – "So You Wanna Be A Judge" and "Recent Developments in Criminal Law"

2008 Maryland State Bar Association Convention – "So You Wanna Be A Judge"

2009 Maryland State Bar Association Mid-Year Meeting – Discussion of the Effects of Prosecution and Sentencing of Non U.S. Citizens

2010 Maryland State Bar Association Mid-Year Meeting – Revisiting the Fourth Amendment-Recent Developments in Search and Seizure Law

2010 Maryland State Bar Association Annual Meeting – "Handshakes to Tweeting" – a panel discussion regarding the use of social networking sites for business