August 15, 2023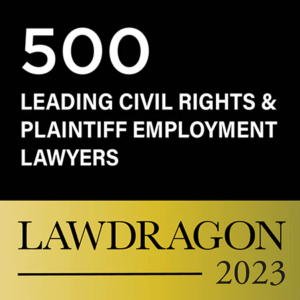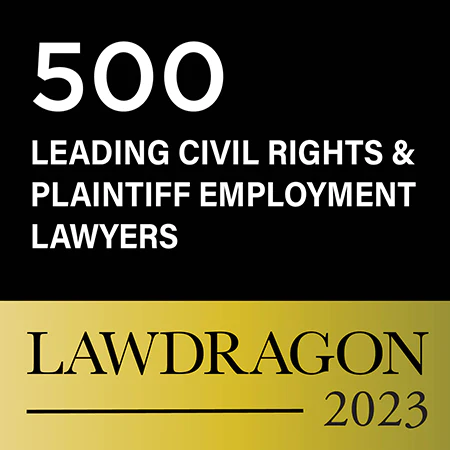 For the third consecutive year, partner Andy Freeman was recognized in Lawdragon's 500 Leading Civil Rights & Plaintiff Employment Lawyers guide for his exceptional work in the employee and civil rights, including disability rights, categories.
According to Lawdragon, the expert attorneys in this year's guide make it their life's work to stand up for others who are denied equal treatment, fired, harassed or marginalized in their jobs; shot and killed or subjected to other mistreatment by law enforcement officers or others in position of authority; and sexually abused and violated by those in positions of responsibility.
"I appreciate Lawdragon recognizing my work on behalf of workers and individuals whose rights have been violated," said Andy. "I look forward to continuing to tell our clients' stories and obtaining justice on their behalf."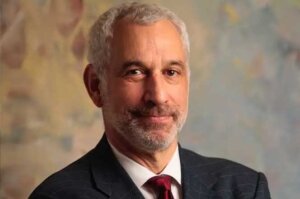 A talented trial lawyer, Andy is well known and highly regarded for obtaining justice by mastering the relevant law and getting to know his clients, their problems, and the evidence in their cases. Other lawyers bring him cases that present complicated combinations of law and facts or that require making new law. Andy has been a fellow of the American College of Trial Lawyers since 2014. In addition to routinely being named to several Lawdragon guides each year, his many accolades include being recognized consistently by Chambers USA, Best Lawyers, and Super Lawyers. Andy was also chosen by peers as a Maryland Trial Lawyer of the Year. Learn more about Andy Freeman here.
Lawdragon selected the attorneys in this guide through combining independent journalistic research, vetting with peers and adversaries, and robust submissions. Read the full 2023 Lawdragon 500 Leading Civil Rights & Plaintiff Employment Lawyers guide here.
Founded in 1982, Brown, Goldstein & Levy is a law firm based in Baltimore, Maryland, with an office in Washington, DC. The firm is nationally recognized in a wide variety of practice areas, including complex civil and commercial litigation, civil rights, health care, family law, and criminal defense. Above all else, Brown, Goldstein & Levy is a client-centered law firm that brings decades of experience and passionate, effective advocacy to your fight for justice.