May 19, 2023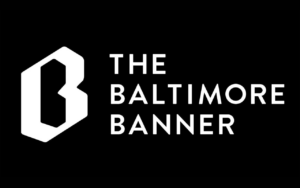 BGL partner Andy Freeman recently spoke to The Baltimore Banner about the eviction crisis plaguing many low-income Maryland residents. The article, entitled, "Inside the eviction epicenter of Anne Arundel County," examines The Forest apartment complex in Glen Burnie, Maryland, which has filed at least 6,344 eviction cases in the past 52 months.
As the article explains, landlord Henderson-Webb Inc. has filed at least six evictions for each unit at The Forest since 2019. With each eviction notice for "failure to pay rent," there comes a 5% late payment fee and often various filing fees, too.
Andy—who successfully represented tenants in a recent lawsuit against Westminster Management, a property company co-owned by Jared Kushner, for illegally charging excessive fees—said that charges for late rent beyond a 5% fee are "illegal unless and until a court awards those fees."
"For working people who are struggling to pay their rent and put food on the table, it's real money," added Andy about the fees. "And when Hendersen-Webb does it thousands of times a year, it's real money for them as well."
Andy is also part of the BGL team fighting for justice for tenants in a class-action case against Morgan Properties Management Co., which charges that the company similarly charged illegal fees over and above the 5% cap on late fees. An appeal in that case has been stayed pending a final appellate ruling in the Westminster case.
Andy Freeman obtains justice for his clients. He has won numerous verdicts, judgments, and settlements of millions, tens of millions, and in one case over a billion dollars by mastering the relevant law and getting to know his clients, their problems, and the evidence in their cases. Read more about Andy's practice here.
Read the full Baltimore Banner article here.
Founded in 1982, Brown, Goldstein & Levy is a law firm based in Baltimore, Maryland, with an office in Washington, DC. The firm is nationally recognized in a wide variety of practice areas, including complex civil and commercial litigation, civil rights, health care, family law, and criminal defense. Above all else, Brown, Goldstein & Levy is a client-centered law firm that brings decades of experience and passionate, effective advocacy to your fight for justice.