January 26, 2023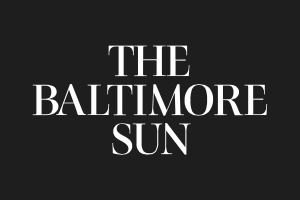 Andrew (Andy) Radding, an attorney at Brown Goldstein & Levy, recently spoke to The Baltimore Sun after all six of Marilyn Mosby's defense lawyers requested to be removed from the former state's attorney's federal mortgage fraud and perjury case after U.S. District Judge Lydia Kay Griggsby that found one of her attorneys, A. Scott Bolden, violated the Maryland rules governing attorney conduct, which created a conflict of interest for the attorney team.
According to Griggsby – as explained in the article, entitled, "All 6 of Marilyn Mosby's defense lawyers ask to be removed from case," – Bolden violated rules by using profanity to criticize the court, divulging confidential juror information in a legal motion, filing that same motion without a Maryland lawyer's signature. Based in Washington, D.C., Bolden is not licensed to practice in Maryland and needs to co-file all papers with someone who is, per the court's rules of attorney conduct.
As one of Baltimore region's most prominent complex litigation attorneys, Andy was tapped for his perspective on the matter.
He said Griggsby will consider how those rules apply to the circumstances in Mosby's case, and whether Mosby's attorneys' "ability to defend Mosby is really impacted" by Griggsby's findings regarding Bolden's behavior. The judge, Andy continued, also will have to consider the impact of a wholesale defense attorney change on the schedule of Mosby's case. He said the case likely would be postponed a third time if Mosby gets new lawyers.
Over the past five decades, Andy's litigation work has spanned a variety of practice areas including white-collar criminal defense, family law, intellectual property, estates, and business disputes. He has expanded his focus on complex disputes to provide legal counsel to professional service providers in licensing and ethics disputes. Andy's varied and extensive experience has earned him a reputation of being a fierce advocate for his clients. The nation's leading journalists often tap Andy as an authority on noteworthy cases due to his extensive work in especially complex forms of litigation.