May 4, 2023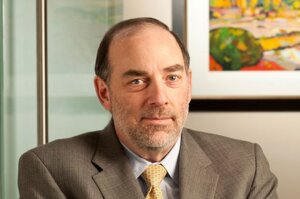 On May 2, several days after BGL partner Andrew Levy told The Baltimore Sun Adnan Syed's latest motion was not likely to succeed, the Appellate Court of Maryland indeed denied his attorneys' request to reconsider its recent decision to reinstate his murder conviction and life sentence.
In The Sun's article from April 26, Andrew pointed out that motions like Syed's are rarely granted. "In Syed's case, one of the two judges who decided his conviction should be reinstated —Judges E. Gregory Wells and Kathryn G. Graeff— would have to change their position," Andrew Levy said.
The article went on to explain that judges don't often overrule themselves unless they are convinced there are public policy ramifications they had overlooked, and that Syed's attorneys are attempting to make such an argument with this motion.
After this setback, Syed's attorney, Erica Suter, said she will appeal to the Supreme Court of Maryland.
This is just the latest development in a case that has captivated Baltimore and the country for decades. Adnan Syed has maintained his innocence through two trials, several appeals, and the renowned "Serial" podcast. After serving 23 years, Syed walked free in September of 2022 when charges were dropped by then-Baltimore State's Attorney Marilyn Mosby, but an appeal by the victim's brother, Young Lee, was allowed to continue.
Read Andy's interview with The Baltimore Sun here.
Founded in 1982, Brown, Goldstein & Levy is a law firm based in Baltimore, Maryland, with an office in Washington, DC. The firm is nationally recognized in a wide variety of practice areas, including complex civil and commercial litigation, civil rights, health care, family law, and criminal defense.  Above all else, Brown, Goldstein & Levy is a client-centered law firm and has decades of experience bringing passionate, effective advocacy to your fight for justice.
PLEASE FIND NEWS COVERAGE BELOW
Appeals court refuses to reconsider Syed's sentence | The Daily Record (May 2, 2023)
Adnan Syed asks Maryland appellate court to reconsider decision to reinstate murder conviction | The Baltimore Sun (April 26, 2023)
A Maryland appeals court reinstated Adnan Syed's convictions. Here's everything you need to know.  | The Baltimore Sun (March 30, 2023)
Maryland appellate opinion in Adnan Syed case sparks debate over scope of crime victims' rights | The Baltimore Sun (March 31, 2023)
What's the value of decades lost in prison? Adnan Syed could get millions, but exonerated people often face a legal maze in US | USA Today (October 23, 2022)