July 10, 2020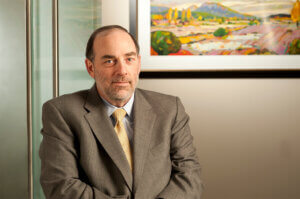 Disability Rights Maryland (DRM) announces Andrew D. Levy, partner at Brown, Goldstein & Levy, as the 2020 honoree of the prestigious Lorraine Sheehan Lifetime Achievement Award, in recognition of his commitment and lifelong service to people with disabilities and his embodiment of the spirit and attributes that the award celebrates. The award will be presented to Mr. Levy at the virtual 2020 Breaking Barriers Awards Gala on Thursday, Nov. 12, 2020.
As chair of the Maryland Commission on Disabilities from 2010 to 2015, Mr. Levy's exceptional leadership led to improved and streamlined services for people with disabilities. Acting as lead counsel for many years, he successfully grappled with and overcame community resistance to establishing group homes for persons with disabilities. The landmark Potomac Group Home case, in which Mr. Levy was lead counsel, resulted in the elimination of state and local laws that required neighbor notification and public hearings as prerequisites to the establishment of community-based homes.
Among a small select group of attorneys, Mr. Levy has been listed in Best Lawyers in America for 20 years, a reflection of the high level of respect he has earned for his abilities, professionalism, and integrity. His prolific leadership in the legal community is legendary, and the scope of his work spans both criminal and civil litigation. Mr. Levy is, and has been, a teacher and mentor to generations of law students.
"Like Ms. Sheehan," DRM Executive Director Robin C. Murphy stated, "Andy is integral to the disability rights movement in Maryland. His many years of public service have brought about systemic change on the ground by instituting new policies that integrate people with disabilities into the wider community."
DRM's signature Breaking Barriers Awards Gala honors those individuals, law firms, and organizations that have demonstrated exceptional leadership, vision, and achievements in promoting and safeguarding the legal rights of people with disabilities in Maryland.