April 14, 2022
Brown, Goldstein & Levy file lawsuit seeking justice for man fatally shot by Montgomery County police officers while experiencing mental health crisis
Ryan Nicholas LeRoux, a 21-year-old African American man with a history of mental illness, was shot 23 times by four police officers
BALTIMORE – The family and estate of Ryan Nicholas LeRoux announced they have filed a lawsuit in federal court on April 6, 2022 against the four Montgomery County Police Department (MCPD) officers who shot and killed Ryan while he was experiencing a mental health crisis in his car outside a McDonald's in July 2021. The lawsuit also names Montgomery County as a defendant.
On the evening of July 16, 2021, MCPD Officer Brooks Inman responded to a non-urgent 911 call from two McDonald's workers who reported Ryan as "acting crazy" because he would not move out of the drive-thru lane, had on headphones, and had not paid for his food. The McDonald's employees informed the 911 dispatcher that no one was in danger. Upon seeing a firearm on Ryan's passenger seat, Officer Inman unnecessarily escalated the crisis by pulling out his gun and aiming it directly at Ryan while yelling an expletive. Despite clear indicators that Ryan was in the throes of a mental health crisis, Officer Inman did not request a crisis intervention team or mental health professional. MCPD officers Sara Vaughan, John Cerny and Romand Schmuck further escalated the situation upon their arrival by pointing their firearms and yelling at Ryan even—though he remained calmly reclined in his seat and stayed on his phone while being subject to officers' ongoing hostility. It took 21 minutes for MCPD to call for a crisis negotiator. However, instead of immediately sending a crisis negotiator as requested, MCPD dispatched no less than 17 police officers to surround Ryan's vehicle. When Officers Cerny and Vaughan stated that they saw Ryan sit up with a gun in his hand, all four defendant officers opened fire, shooting Ryan 23 times and killing him. Just seconds before the fatal shooting, the MCPD crisis negotiator radioed that he was mere minutes away. Body camera footage could not confirm whether officers saw Ryan point a gun.
Mr. LeRoux's parents and estate are seeking damages against the MCPD officers and Montgomery County government for violating Ryan's civil rights and federal laws prohibiting disability discrimination. The lawsuit also claims MCPD officers have exhibited a pattern of routinely using excessive and deadly force in encounters with individuals experiencing mental health and emotional crises. Recently, MCPD killed Finan Berhe (2021) and Robert White (2018), who were both in a mental health crisis before MCPD killed them.
While there will be no state criminal charges against the four officers, Paul LeRoux, Ryan's father, hopes that this lawsuit will hold MCPD accountable for the unjust killing of his son:
"Rhonda and I are deeply saddened that four Montgomery County Police Department officers met our African-American son's cry for help with 23 shots fired. Ryan LeRoux was in the midst of a mental health crisis—not a crime. The MCPD knew that Ryan needed help—not bullets."
Kobie Flowers, a BGL partner and one of America's leading trial attorneys, is representing the family and estate of Ryan LeRoux. Kobie has over twenty years of courtroom experience and has litigated cases in federal and state courts throughout the United States, as well as internationally in the military commissions in Guantanamo Bay. Kobie began his career as a federal civil rights prosecutor, specializing in police brutality cases, with the U.S. Justice Department, Civil Rights Division, Criminal Section. Kobie was also a federal public defender.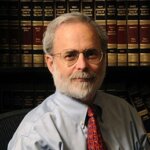 Joseph Espo is also a BGL partner and part of the LeRoux Legal Team. Joe has devoted most of his career to representing individuals with disabilities. He has helped them assert their rights and gain access to public accommodations. He is a board member of the Disability Rights Bar Association. He is recognized as one of the country's best civil rights lawyers.
About Brown Goldstein & Levy, LLP
Founded in 1982, Brown, Goldstein & Levy is a 20-lawyer law firm based in Baltimore, Maryland, with an office in Washington, DC. The firm has maintained a thriving national practice handling cases of every stripe, from commercial litigation and civil rights to criminal defense and complex family law. Above all else, Brown, Goldstein & Levy is a client-centered law firm and has decades of experience bringing passionate, effective advocacy to our clients' fights for justice.
PLEASE FIND MEDIA COVERAGE HERE: