April 14, 2022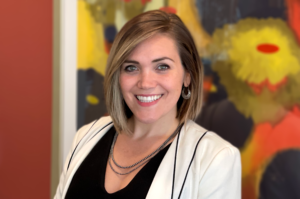 By Lauren A. DiMartino
It has been 54 years since the Fair Housing Act's passage, yet racial inequality remains pervasive in the real estate and mortgage industries. Racial bias in appraisals has received a lot of attention recently—rightfully so. The Brookings Institute estimates that appraisal discrimination amounts to an average loss of $48,000 per home and $156 billion cumulatively in majority-Black neighborhoods. The increased attention on the issue has inspired the U.S. Department of Housing and Urban Development (HUD) to create an interagency task force to address the issue, which launched just last week. But it's more complicated than it seems. Bias can affect your home valuation in more than one way, and there are several options to right the wrong.
What is home appraisal bias?
Essentially, bias and structural racism are resulting in lower home appraisals for homeowners of color on two levels—systemic and individual.
First, because of segregation and historical redlining, neighborhoods comprised of predominantly African-American or Latinx families often are valued lower than comparable properties in white communities. In other words, the exact same house—same square footage, number of bedrooms, year built, condition—is being appraised lower in some communities than it is in others. Appraisers and banks make assumptions about the quality of a neighborhood based on stereotypes of biases that exist as a result of historical disinvestment in communities of color. For instance, according to Sociologists  Junia Howell and Elizabeth Korver-Glenn, former "redlining" maps "defined White neighborhoods as the most 'stable' and assigned them the highest home values and lowest mortgage 'risk.' Conversely, communities of color were assumed to be unstable and given lower values, often leading to loan rejection." The vestiges of this race-based system continue to define how appraisals operate.
This historical community disinvestment is compounded by the non-standardized methods appraisers use to evaluate properties.  Howell and Korver-Glenn's research shows that most appraisers use the "sales comparison approach"—where appraisers "derive market value by comparing the home they are appraising (the subject home) with previously sold homes with comparable features in similar communities." This means that when a home appraiser selects comparable homes that have recently sold, they won't necessarily look to the adjacent community if the racial makeup of that community is different. They may even use the valuation of a home on the opposite side of a city if that's how far they need to go to find another majority-Black neighborhood—even if those neighborhoods are otherwise distinct. Such a method perpetuates lower appraisals for houses in majority Black or Latinx communities. As a result, the systemic gap in housing values between white communities and communities of color has doubled since 1980—properties in majority-white neighborhoods have appreciated at five times the rate of those in majority-Black neighborhoods.
Second, discrimination and bias are occurring on the individual level, too. In this case, a house with the indicia of a white owner is being appraised significantly higher than a home that contains pictures, art, or other signs of being owned by a Black or Latinx person. This is occurring regardless of the neighborhood's composition. For example, one couple in Northern California spent years renovating their home only to have it appraised at significantly less than they anticipated. So, they removed all artwork and photos that indicated the home belonged to them and had a white friend pretend to own the home. It was appraised for almost half-a-million dollars more than the previous estimate.
This appraisal discrepancy is discrimination, plain and simple, and a violation of the Fair Housing Act because it discriminates against individuals and families in the sale, rental, financing, and advertising of housing.
Why do appraisals matter?
For the sellers, a low home valuation hinders the ability of homeowners to recoup their investment. It also can affect the amount of wealth available to a borrower through refinancing or home equity loans, impacting their ability to finance structural improvements to their home or to borrow against their mortgage for something like tuition costs.
A low home valuation can also have many negative effects for a buyer. Low valuations can result in a home sale falling through, lenders making credit-risk related price adjustments that lead to higher interest rates for the borrower, and borrowers not being eligible for refinancing.
In all cases, low appraisals affect property values, the accumulated wealth of homeowners, and likely result in decreased property tax revenue that would otherwise be put towards community maintenance and school improvement. This is a further disinvestment in communities of color. In other words, improper appraisals can deplete community resources and decrease the overall value of the neighborhood—and quality of life—for its residents.
So, what can be done?
First, equip yourself with the information necessary to push back on appraisers. HUD just launched a new interagency task force to help inform consumers and root out racial and ethnic bias in home appraisals: Property Appraisal and Valuation Equity (PAVE). PAVE's website contains a great resource page to help you get informed.
Second, research your appraisal. Look closely at the appraisal form: What comparable houses were selected for valuation? Where were they located? Were there other homes—more similar and nearby—that could have been used as a comparison but were not? Homeowners and purchasers who feel their home appraisal was affected by bias also have the right to request a reconsideration of value. But although this cost may be recovered in successful litigation or mediation, it does create an additional out-of-pocket expense.
Third, and most importantly, report it. If you believe you've been discriminated against in the valuation of your home, contact an attorney or your local fair housing organization. Discriminatory appraisals are actionable through a complaint to HUD and through federal lawsuits. Notably, attorney fees can be recouped in successful Fair Housing litigation.
Why take action?
This problem will not fix itself. In addition to personal recourse—which you deserve—the court system is one important way to hold industry professionals and banks accountable to ensure they correct improper appraisals. Legal remedies include financial compensation, but a successful case also can incorporate systemic change—such as requiring appraisers to change the way they operate. Additionally, reports to HUD help the government better understand the pervasiveness of the issue and may be used to encourage legislation aimed at stopping the inequities.
If you feel that you've been the victim of appraisal bias or another form of housing discrimination, we may be able to help. Contact us to discuss your situation.