May 5, 2023
Boxing Out the Black Box: Fighting AI for Your Rights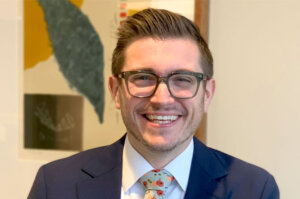 By Anthony May
In Parts I and II of this series, I reviewed the rising use of artificial intelligence (AI) in employment and discussed the discriminatory impacts technology can have. In this post, I outline the ways that employees and prospective employees can identify when their rights are being adversely impacted by AI and some of the legal protections afforded to workers when an employer uses AI in a discriminatory way.
On April 25, 2023, Chair of the United States Equal Employment Opportunity Commission (EEOC), Charlotte Burrows, announced that the EEOC will join the U.S. Department of Justice, Consumer Financial Protection Bureau, and Federal Trade Commission in a joint effort to enforce laws and promulgate regulations that promote responsible innovation in automated systems. In a joint statement, the four agencies declared that "America's commitment to the core principles of fairness, equality, and justice is deeply embedded in the federal laws that [the] agencies enforce to protect civil rights, fair competition, consumer protection, and equal opportunity." The statement outlined some of the ways that automated systems can contribute to unlawful discrimination, including violating well-established federal civil rights laws.
The three primary laws at issue are Title VII of the Civil Rights Act of 1964 (Title VII), the Americans with Disabilities Act (ADA), and the Age Discrimination in Employment Act (ADEA). Generally, these laws prohibit employers from using—or contracting with companies to use—technology that screens out or denies applicants or employees the benefits of employment due to race, color, religion, sex (including sexual orientation), age, national origin, veteran status, disability status, or other genetic information. Disparate impact claims can be brought when a company unintentionally relies on AI and the result is that certain applicants, such as females, are disproportionately excluded from consideration.
But how is an employee or candidate to know when they are being discriminated against? There are several telltale signs that you should be on the lookout for when assessing whether AI is being used to exclude you from viable employment opportunities, many of which the EEOC has outlined in its Tips for Workers: The Americans with Disabilities Act and the Use of Software, Algorithms, and Artificial Intelligence.
First, AI can discriminate before you even know about a position. In December 2022, Real Women in Trucking, a non-profit formed by female commercial-motor-vehicle drivers, filed a charge of discrimination with the EEOC against Meta Platforms, Inc.—formerly Facebook. The charge asserts that Meta violated both Title VII and the ADEA by targeting job ads based on the gender and age of users, which disproportionally steered female applicants away from certain positions. According to Real Women in Trucking's counsel, while women make up 54%, and people over 55 make up 28%, of people on Facebook searching for jobs, these demographics only see a fraction of open positions on a routine basis due to algorithmic bias: "Facebook [Meta] is one of the go-to resources for these life opportunities [and] the consequences of this kind of discrimination are far reaching."
Second, AI testing can disparately screen out applicants, particularly those with disabilities. For example, if an employer requires an applicant to take a timed math test on a computer, an individual with a disability that impacts their dexterity might perform poorly and be removed from consideration. Similarly, if an employer tests a blind applicant on visual memory, the applicant's memory may be sufficient for the job, but she may nevertheless be excluded because she cannot meaningfully participate in the test because of her disability.
Third, AI can be used to conduct video interviews of prospective applicants that may misinterpret disability-related mannerisms, such as "micro-expressions," that could eliminate an applicant for facial expressions that have nothing to do with the job. In those instances, employers, such as those in Maryland, may be required by law to provide you with notice that you are being recorded and assessed. These are only a few examples of how AI can deny qualified applicants fair and equal employment opportunities in the hiring process.
AI can similarly discriminate when it comes to an employee's wages and promotional opportunities. CBS News recently reported a study conducted by UC Law, San Francisco that described how gig workers, such as Uber drivers, are subjected to algorithmic wage discrimination: "Algorithmic wage discrimination allows firms to personalize and differentiate wages for workers in ways unknown to them, paying them to behave in ways that the firm desires, perhaps [paying] as little as the system determines that they may be willing to accept[.]"
When it comes to promotions, AI tools can use predictive analysis to evaluate current employees, identify factors that establish patterns the company views as indicative of success in a given role, and identify candidates for promotions or raises based on those factors. But when the data the system uses to discern who is "successful" is biased—e.g., based on factors from a group of formerly "successful" employees who are all middle-aged white males—the systems should be evaluated for bias audits to prevent the company from promoting only those favored by the biased inputs system.
The above examples only scratch the surface of the various ways employers can use AI to discriminate, but they can be useful for spotting when discrimination is happening. Importantly, they can trigger when certain actions can be taken to ameliorate discrimination. Here are some tips for ways you can exercise your rights to prevent and/or remediate when AI discriminates:
Know Your Rights: Familiarize yourself with the ways AI can discriminate and how to protect yourself. In addition to the federal laws and EEOC guidance referenced above, the White House issued a Blueprint for an AI Bill of Rights, which also contains helpful information to identify when AI can affect your rights.
Request a Reasonable Accommodation: If you are a person with a disability, an employer or prospective employer is required to provide you a reasonable accommodation, such as an alternative testing method, unless it would pose an undue burden. If you are not hired, contact the employer's HR department to determine if the decision was based on an assessment for which you were entitled to an accommodation and request to be reevaluated. If an employer denies your request, point them toward the EEOC's Q&A on the ADA and Algorithms. If an employer asks you for additional information or proof of disability, you should familiarize yourself with your privacy rights under the ADA.
Strength in Numbers: If you are part of an organized labor movement or trade organization (and even if you're not!), talk with others about potential barriers to employment. You may recognize patterns that can lead to potential class action suits. For example, the EEOC recently filed a complaint against an online tutoring company, alleging that its use of AI "unlawfully offers an algorithm-based applicant screening system that determines whether an employer should accept or reject an application for employment based on an individual's race, age, and or disability" in violation of Title VII, the ADA, and the ADEA.
Consult with an Attorney: If there's any question that you were denied an employment opportunity due to AI bias, contact our office to explore options such as filing a charge of discrimination with the EEOC or pursuing litigation against the employer.
We know that AI in the workforce is here for the long run, but that does not mean that an employer can use it to discriminate. I will be presenting more on this topic at the 2023 Maryland State Bar Association Legal Summit & Annual Meeting in June 2023. The next and final post in this series will discuss your rights to be free from discrimination in employment through the use of AI, the tools available to you to prevent such discrimination, and options for you to pursue legal recourse if you have been subjected to such mistreatment. If you have questions about this matter or feel like you've been subject to discrimination in the hiring process, please call us at 410-962-1030 for a consultation and learn more about my practice here.