March 25, 2022
The United States District Court for the Western District of Virginia has issued a preliminary injunction in favor of 12 students with disabilities who filed a lawsuit against Governor Glenn Youngkin and his administration to challenge Executive Order 2 and Senate Bill 739. The plaintiffs have disabilities, such as lung disease and leukemia, that put them at high risk of serious illness if they contract COVID-19. The state's legislation prohibited schools from requiring students to wear masks under any circumstances in Virginia public schools. The Court found that the plaintiffs were likely to succeed in proving the law violates the Americans with Disabilities Act and Section 504 of the Rehabilitation Act to the extent the plaintiffs need their peers to wear masks in order for them to attend school safely. The court also found that the plaintiffs were suffering irreparable harm because their schools were prohibited from considering mask requirements to allow them to attend school safely.
In a 56-page opinion, Judge Norman K. Moon granted a request for a preliminary injunction that will allow these 12 parents to make individualized requests to their children's schools that classmates wear masks as a reasonable modification until the Court issues a final decision in the lawsuit. Eve Hill, partner at Brown, Goldstein & Levy, led a large team of attorneys from the ACLU of Virginia, the disAbility Law Center of Virginia, and the Washington Lawyers' Committee in what was a hotly-contested case. According to Eve, Judge Moon's opinion was well-reasoned and granted the plaintiffs "exactly what we asked for and what we were entitled to."
Judge Moon limited this ruling solely to the parents, children, and schools involved in this case. However, Eve pointed out that this decision will be persuasive for other children facing similar situations.  In an interview with Prince William Times, Eve explained that "other kids who also need masking can take this opinion to their school districts and say, 'If I sued, you would end up in the same place that these school districts did.' And then the school district may be persuaded by that."
The next step in the case will be to proceed with discovery and trial unless the Youngkin administration seeks an appeal in the United States Court of Appeals for the Fourth Circuit. In the meantime, however, Eve is sure that the school districts involved will "do the right thing" and discuss masking options with these parents as an obligation to their students with disabilities.
PLEASE FIND ADDITIONAL NEWS COVERAGE BELOW:
ABOUT EVE HILL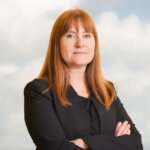 Partner Eve Hill's record of dedication to a wide range of civil rights cases has earned her recognition as one of the country's leading disability rights attorneys. Her practice is dedicated to high-impact litigation on behalf of individuals with disabilities, and individuals, organizations, and agencies alike frequently tap into her wealth of knowledge to advocate on their behalf. Eve also co-leads Inclusivity, BGL's Strategic Consulting Group that works to help public and private sector organizations and industry groups navigate the rapidly changing landscape of disability and civil rights. Prior to joining BGL, Eve served as Deputy Assistant Attorney General of the U.S. Department of justice for six years.